shall update about these two days
before my photos accummulate up and make me like too lazy to blog, haha!
yesterday morning, i woke up and went for a
jog and swim
:D
healthy eh! but i din jog alot la, around those landed property lor
i was thinking what i'll do if a dog come out a chase me :S
anyway, din jog alot cos i din eat breakfast nor drink anything before that
then feel like no engine eh, cannot move much, hahaha!
then swim...wah, damn retarded
i went downstairs, jump into the pool, then i realise my goggles SPOIL!
wah lau, damn stupid la!
so i just swim abit without my head going into the water
but, tiring la :s
anyway! then i went home, and started cooking up a feast
first up,
pancakes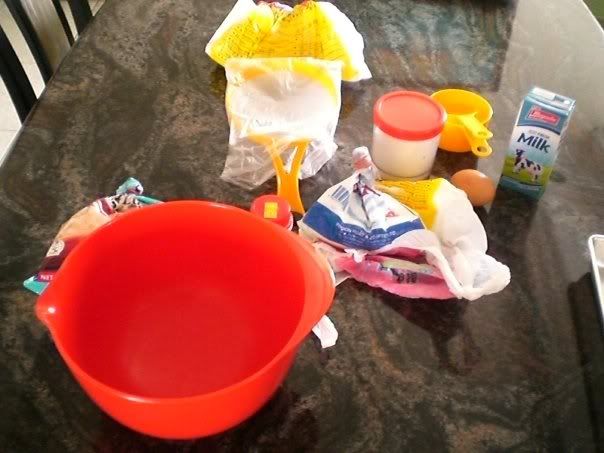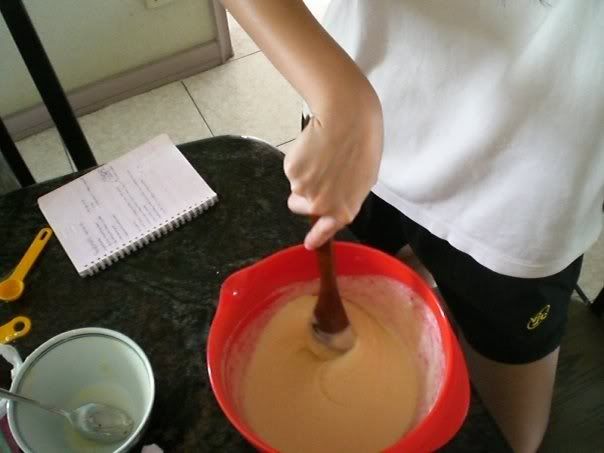 well, it looks like a pancake
but it taste like rotiprata+pancake+eggy
so, fail la, not successful leh!
dunno what i do wrong, haha!
shall ask my mummy to check out what's wrong
then is my
crispy chicken strips
lunch!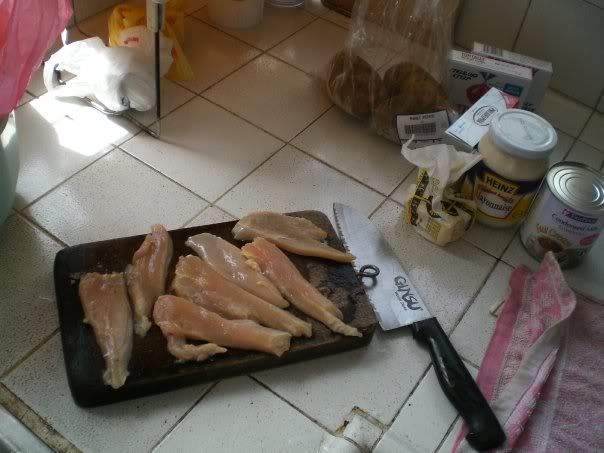 i made some mash potato patties with LOADS of mayo too
haha, sinful hor
and no veg leh, at home no lettuce
so, never mind la, put some strawberry
looks not bad eh!
it taste not bad also :D
but need to add soup la, cos it's abit dry
but i lazy to cook soup
last up is
cheesecake
!
din take pic of the end product la
cos i was rushing out at that time le, haha!
and i haven even tried it
cos this morning i also rushed out!
after clearing everything up, went to clarke quay to meet with
lq/jj/crystal
actually wanted to have 2n outing
but aiyah everyone busy leh!
dawnho was supposed to join us too, but she sick lor
so nvm la! small tiny outing also okay!
went to
manhattan fish market @ clarke quay
!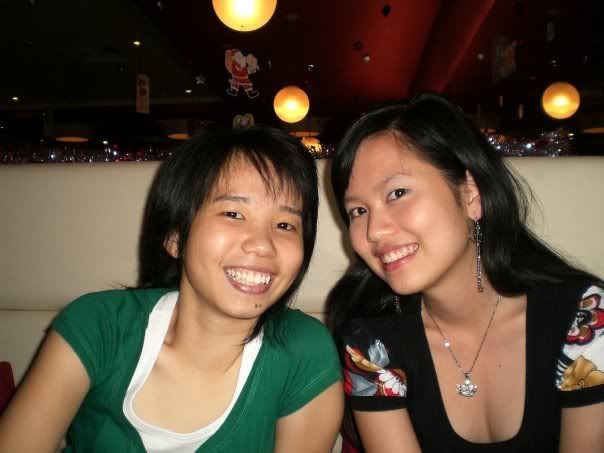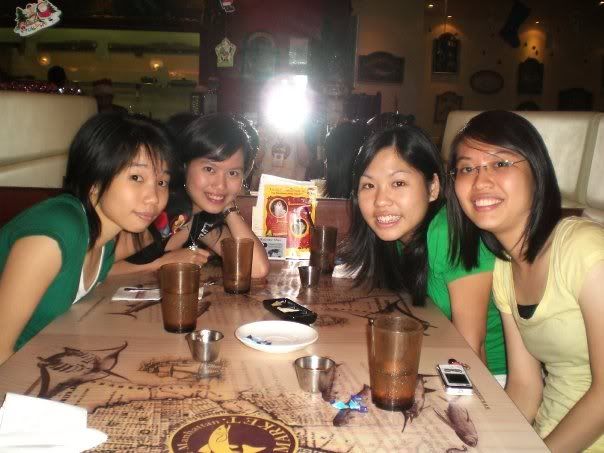 yup, then after that went outside central to walk walk
there got nice pink christmas tree! :D
yeah lor, then walk abit, talk abit, then went home le
hahaha, lq and jj missed their nonya show :P
then today, woke up and left house le
went to embassy to collect the permit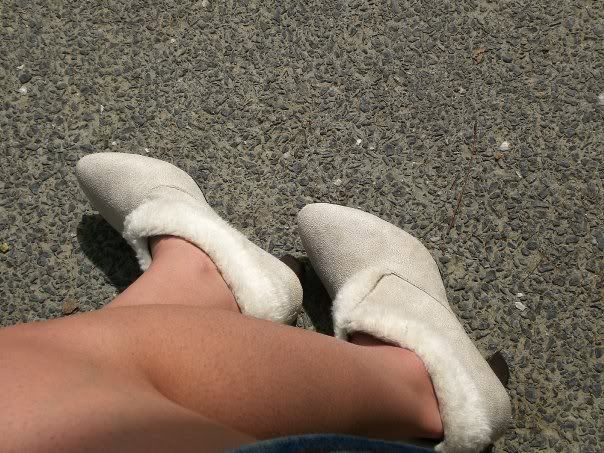 wore my new boots from tw spree!
haha, it's called maomao =P
it kinda look like santa elves shoes
so after collecting, we went for lunch at PS kopitiam, cheapcheap!
then went to The Cathay (my favourite) to watch
Wildchild
not bad la the show, quite nice leh!
despite some sucky reviews by newspaper
i felt it was gandong enough, funny enough
though not like SUPER NICE la
but, the guy is DAMN CUTE LAAAAAAAAA!
dunno wad's his name la, but, OMGGGG!
typical hearthrob i tell u
or maybe all angmohs look like that...hmm...
some retarded pics outside The Cathay:
then after that walked around abit
went to play arcade also, muahaha
the ball machine! nice la! but wah, handache man :P
then went to vivo to walk abit also
then my legs v tired le, keep making noise that i wanna sit down
retarded pics at vivo: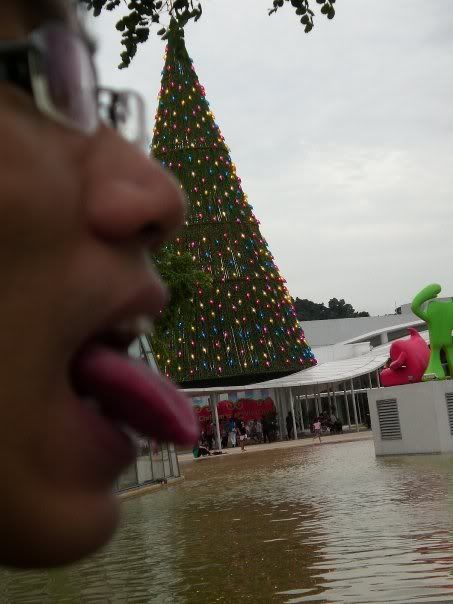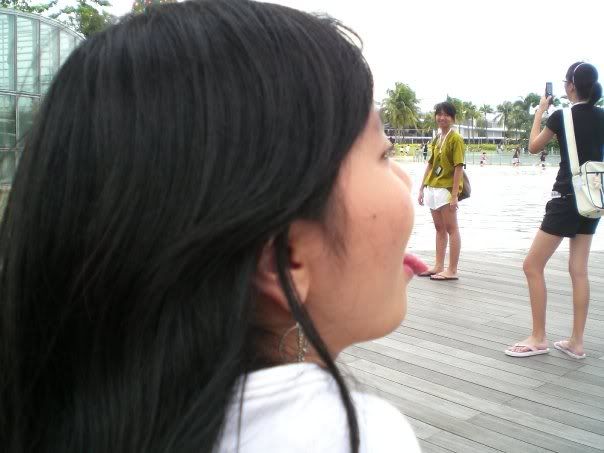 idiot gh...
i was supposed to lick the christmas tree one lor!
yup, then after that, headed to
marche
!
my very very very first time there!
cos my mummy never bring me before!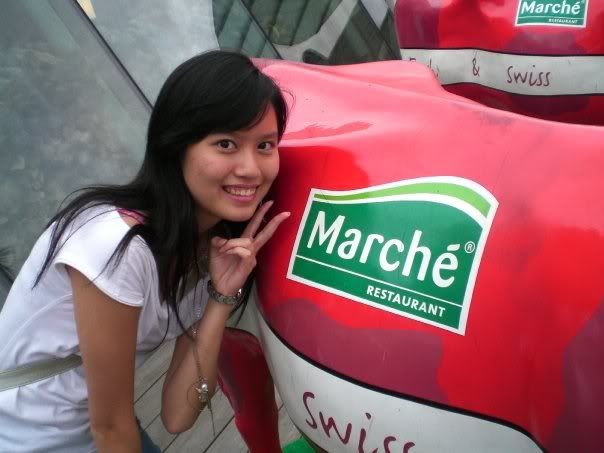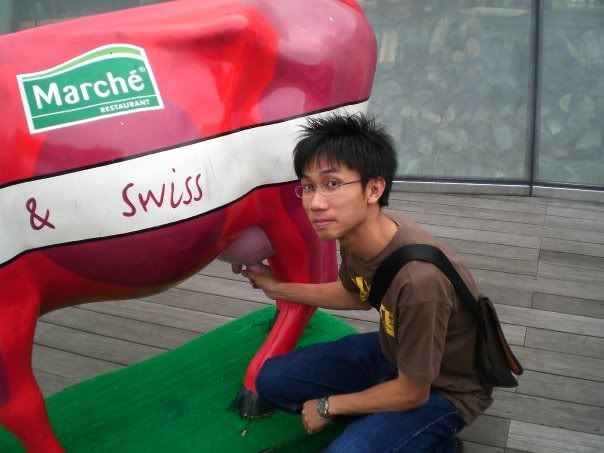 okay, so step into the restaurant
reminds me of last time Centrepoint The Marketplace concept
yeah, like longlonglong ago one, went there quite a few times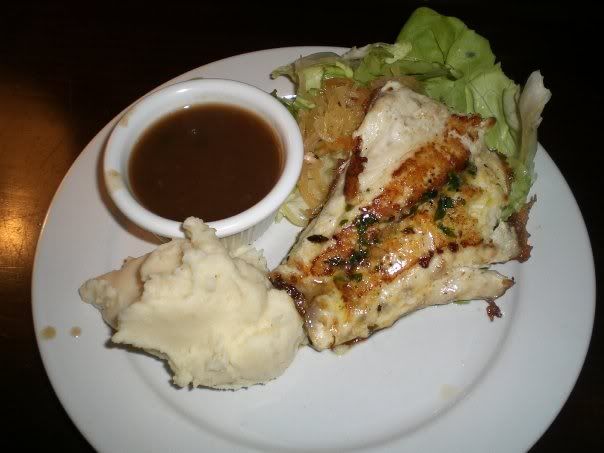 my white snapper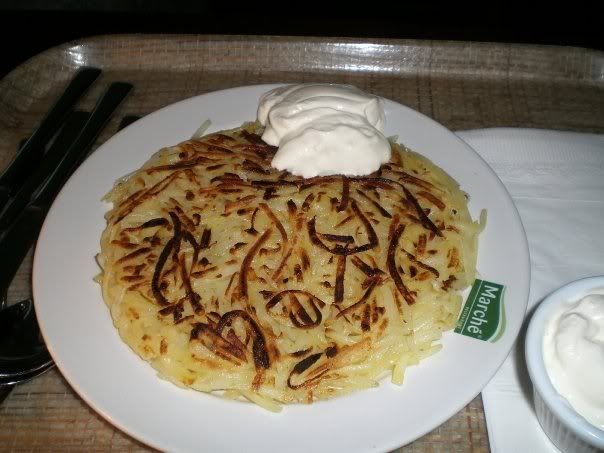 i'm gonna attempt to cook this :P
the hotdog v nice la! :D
all in all, i thought it was not bad la, unique food
but it's just like eating a western meal eh
not as if i'll try alot lor
cos no money laaaaaaa!
not like i can shua the card until shuang or wad...
yay, then after that went to take pic with christmas tree!
last year we also did that! haha!
gh manage to finally take with the star on the tree
after many many many tries!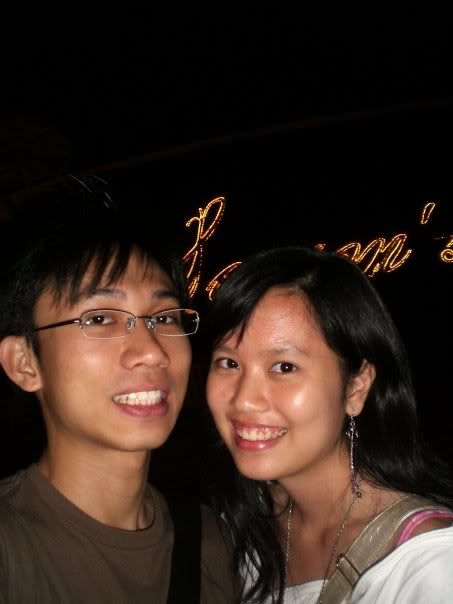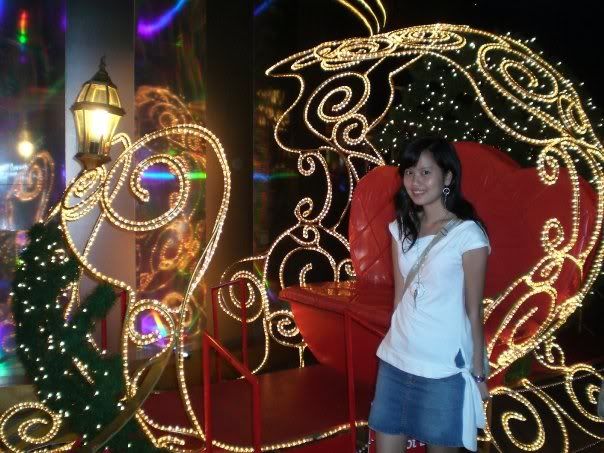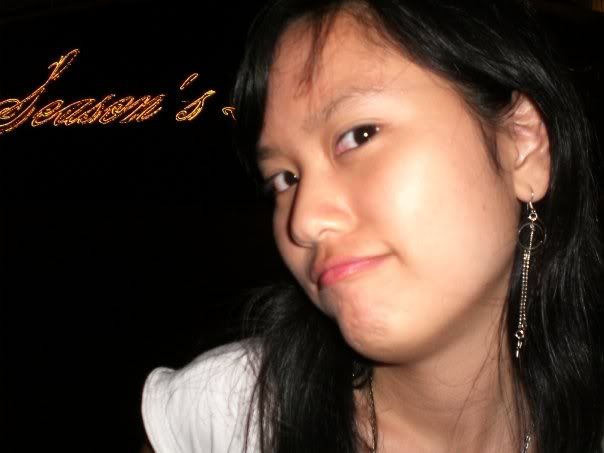 random closeup ap shot of me -__-"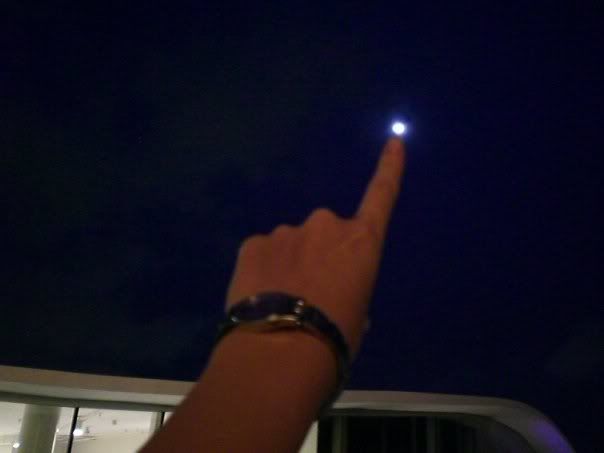 i can touch the mooonnnnnnnnnn!
haha, then got superstar virgo docked at the harbour la
so went to see lor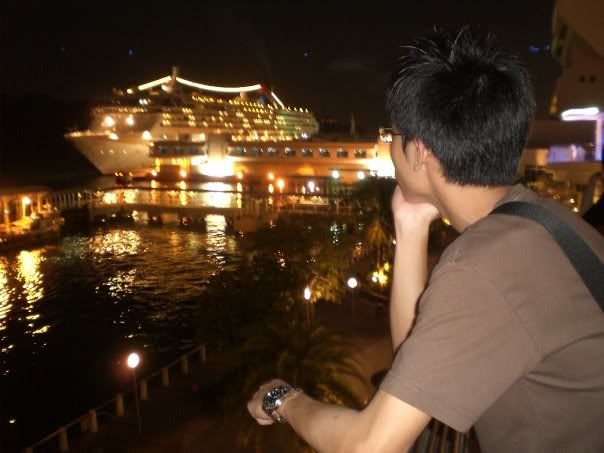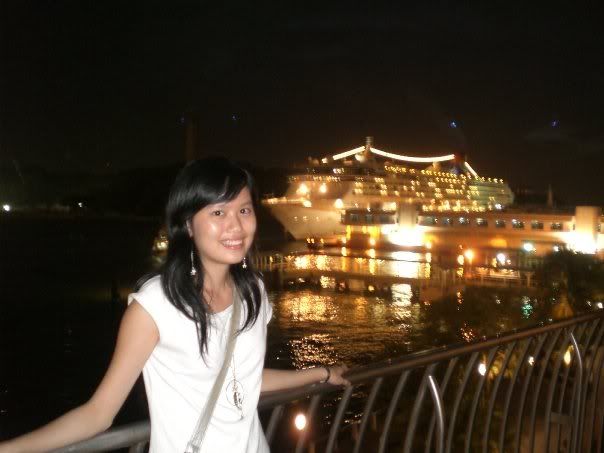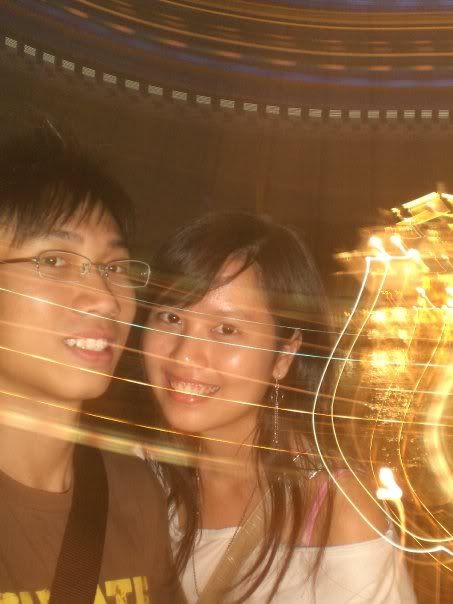 i wanna go on cruise leh!! :(
okay la, that's the end of my pretty long entry
tml going out again! better charge my camera, haha!
my cash is all flying away :(