today woke up early in the morning to go to
guangmingshan
to bai bai my grandma
super early la, i usually wake up at like 1030 these days
unless somehow for some reason i HAVE to wake up earlier than that
hmm, rarely do i have pictures of it
the only reason why i have pictures is so that my mum's cousin can bring them back to china to show the family in hainandao how it is done in singapore lor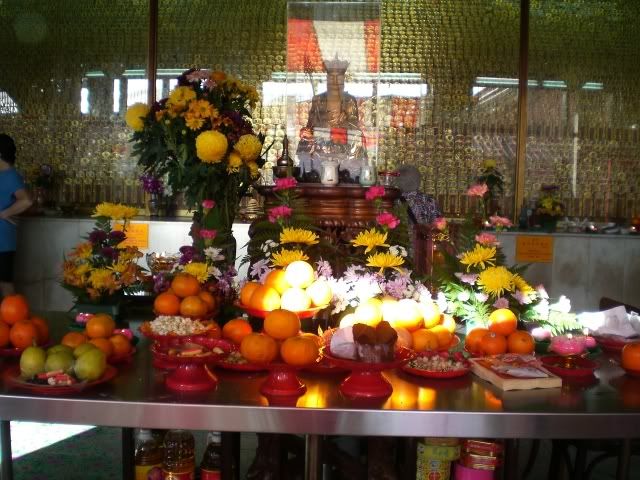 buddha with all the fruits and flowers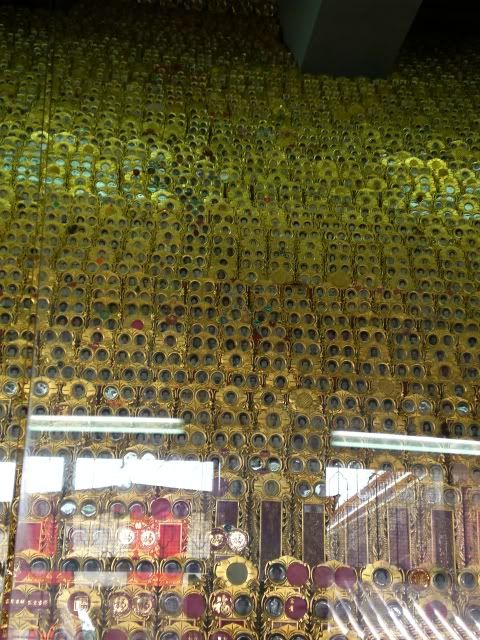 manymanymany rolls of the pai la
but i can easily find my grandma's one (which has my grandpa's pre-one beside it)
got technique one u know ;) hahaha!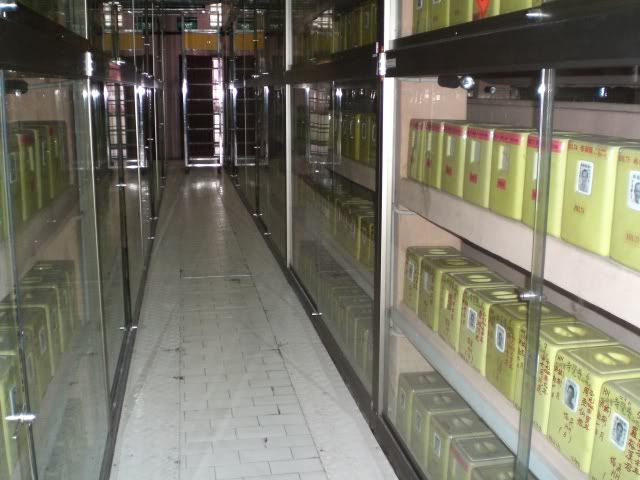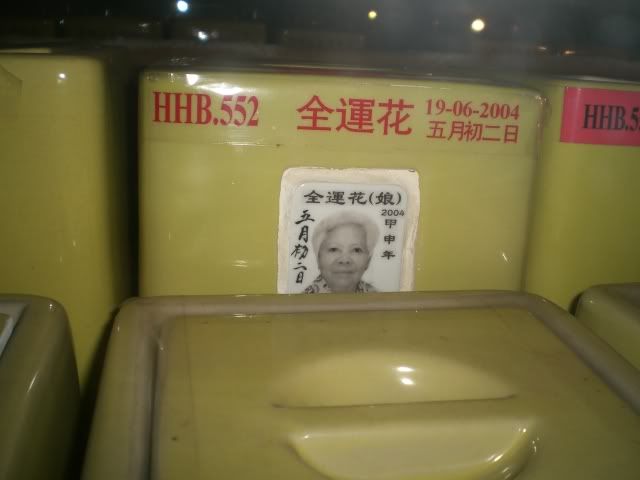 brought ahminmai to the places where all the urns are kept
she starting tearing abit
i guess grandma has gone kinda long enough for me to stop tearing whenever we go bai bai?
that doesn't mean that i dun miss her though
there are just some random times where i'll just wish that she was still around
but of course must accept that she's gone la, so the tears dun flow anymore
i think my mum has also come to terms with it la
so it's okay for me to say like "ah po this and that" to her, and she wun like breakdown
yeah, i quite bad one la, i'll tell her that
"eh, this dish ah po cook nicer can...y u cannot cook like how she does it?"
or
"i prefer ah po's way"
then she'll reply la
"i never get a chance to learn from her..."
(which reminds me that i better learn all my mum's dishes from her lor...
dunno how come she always cook v fantastic one - except for the failed sago and glutinous rice attempt
other than that, anything she dumps into the pot, just turns out fantastic and full of praise de!
i aim to be like that lor
then next time my children can go to sch and tell their frens that their mummy cook v nice :D )
yeah, quite mean of me la, but i think my mum is fine with it
the most frequent complain is...
"last time ah po always cook promfret for me de!"

hahaha! which annoys my mum super alot, cos she hates cooking that
yup then went back to my ah gong's hse to eat some breakfast/brunch stuff la
haven been there for awhile, usually he come my house
they have repainted it lor, looks quite okay now
then they took out some old photos also mah
quite interesting to see the old black and white photos!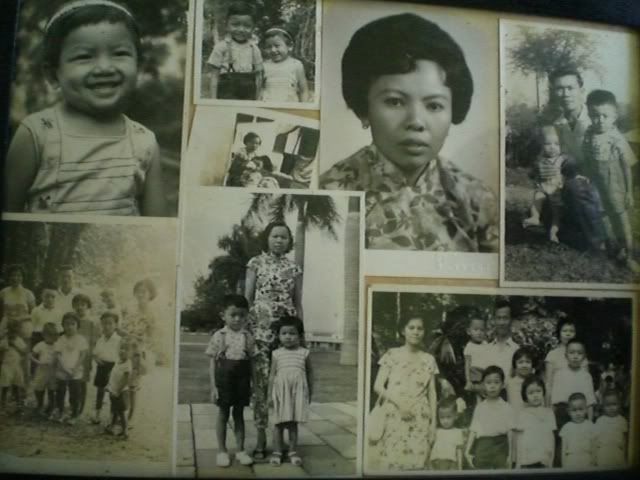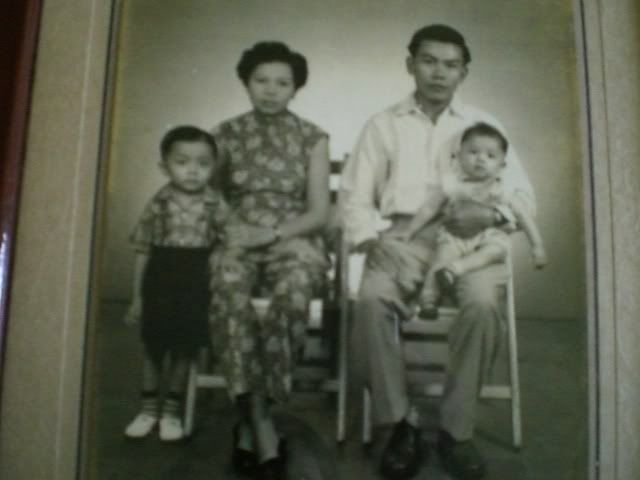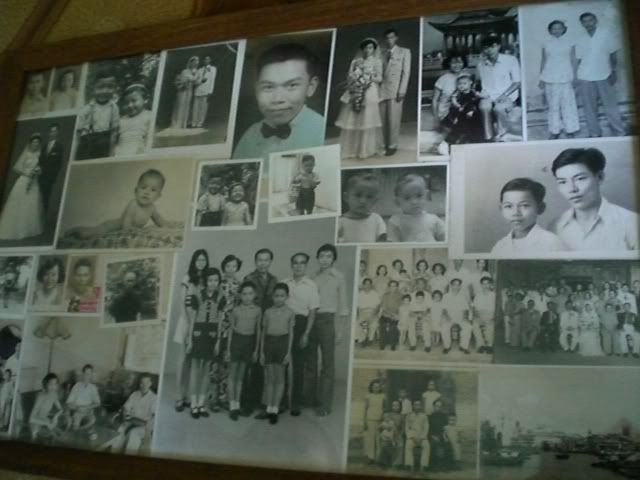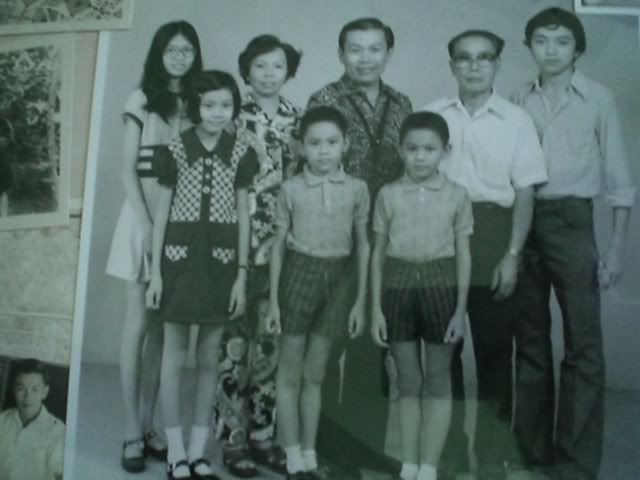 that's the whole family lor
i dunno who's the old man with the spects though, someone la
my mum is at the left corner, the tall one
wah lau, still comment on my skirt length
not like hers is damn long or what can!!!
i never see such a young photo of her before though
i only saw her coloured pics
dunno where are the rest of her old photos haha!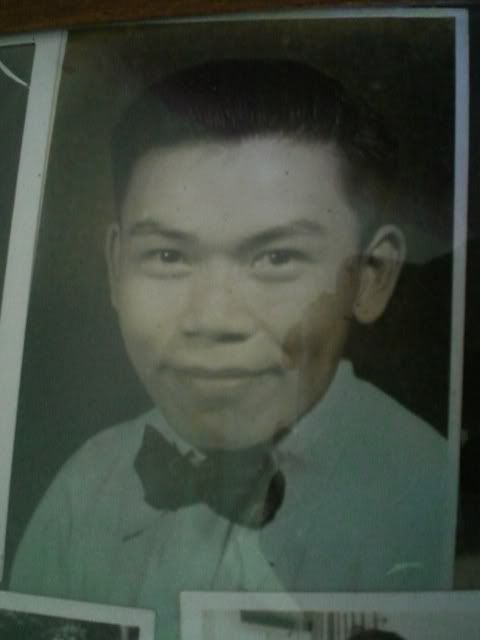 eh, this is my ah gong leh
i can't believe it la! =P
i think my uncle peter looks really like my ah gong when he's young
haha, ah gong is looking good man :P
i'm hungry :(