so today marks the end of my cousins stayover at my house
i'm like really really super duper tired! :(
and tml still going out also!
haha, it was like a 3 days 2 nights getaway for them la
bring them out, then they sleepover also lor
on the first day, we went to ecp to cycle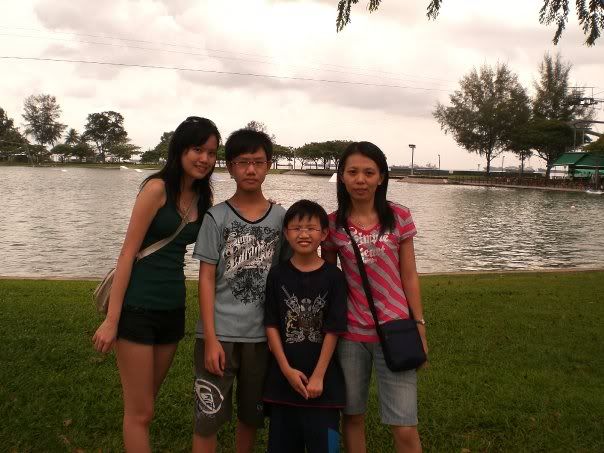 ian was having hard time cycling!
cos the bicycle too heavy
and he took 4 wheels somemore
cos he say he scared he forget how to cycle 2 wheels de
so well, he was struggling all the way la
got pple fishing at bedok jetty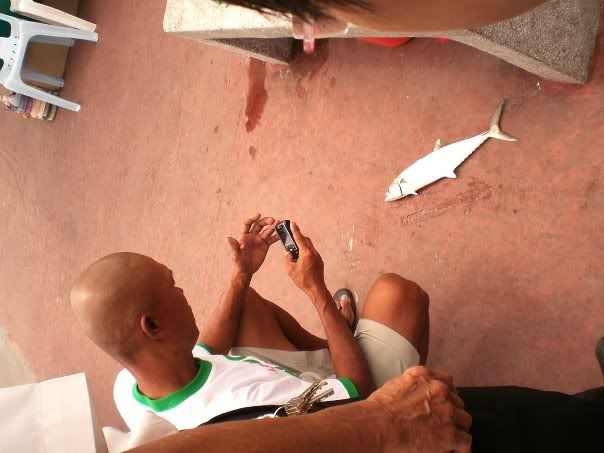 this lucky guy caught a HUGE fish
then after cycling, we had lunch at the park
my mum cooked fried beehoon la
to save abit of money, haha
then after that, played with sand and make sandcastles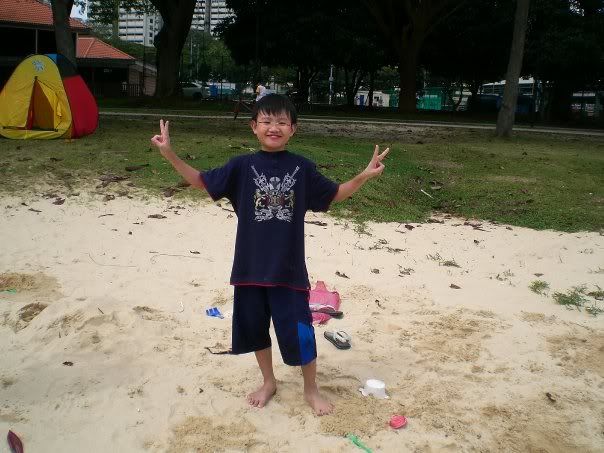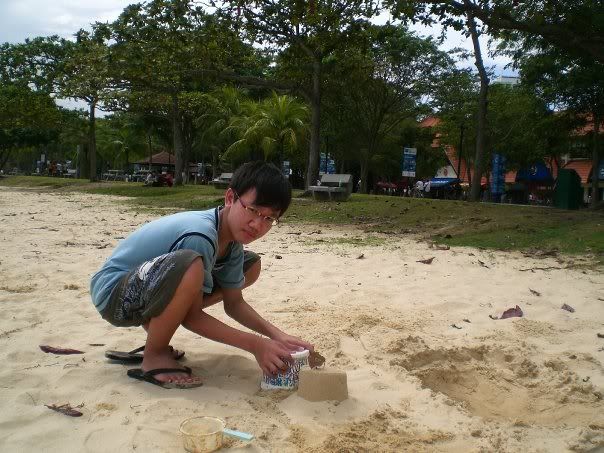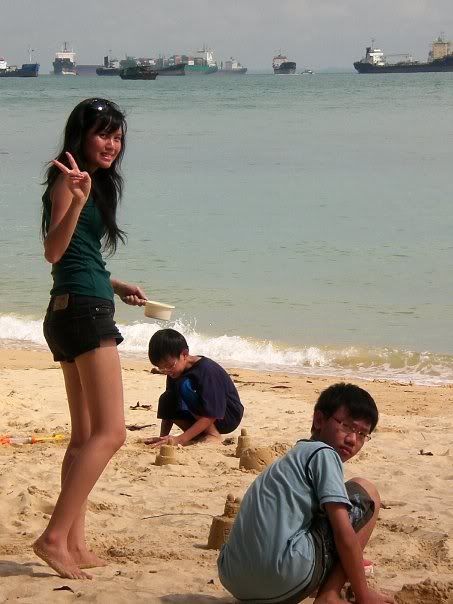 yeah, then i taught them how to make sandcastle so that it wun fall la
and to like stack up the sandcastle
haha, i thought cos they young, then maybe no one show them before
well, much to my 'horror', got some 22yrold boy also dunno how leh! HAHAHA! :P
wonder who ehhhh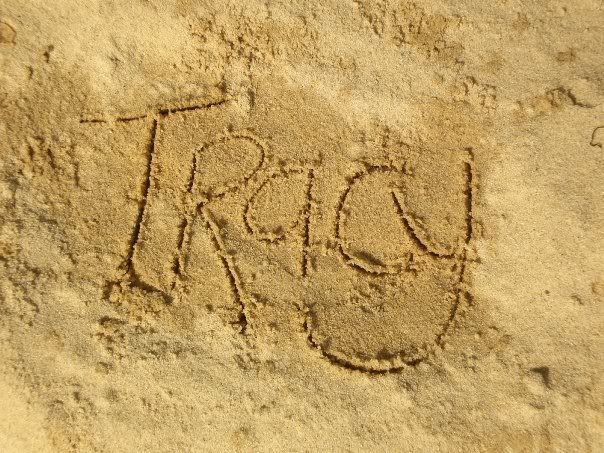 :D
we also brought our tiny tent along
in which we did not use at all
but had a super difficult time trying to keep it la!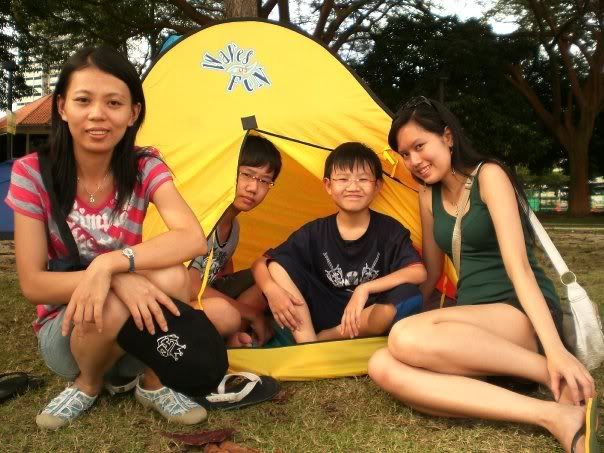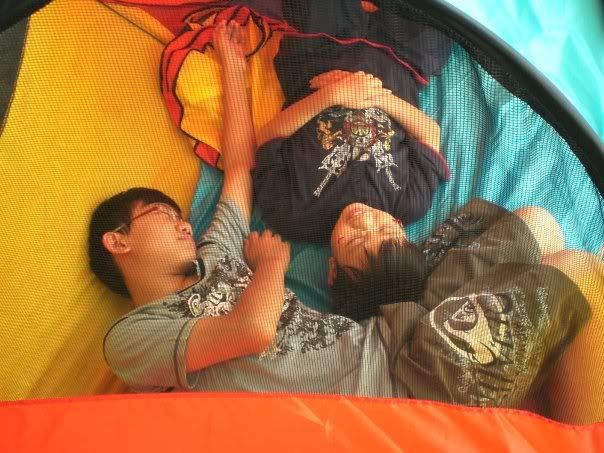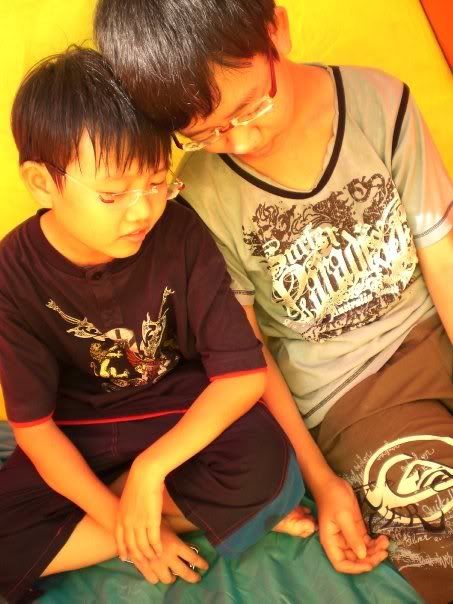 i just like this pic...haha!
then after ecp, we headed towards marina square for dinner
but since it was still early, we decided to go esplanade to walk walk first
bring ahminmai around to walk mah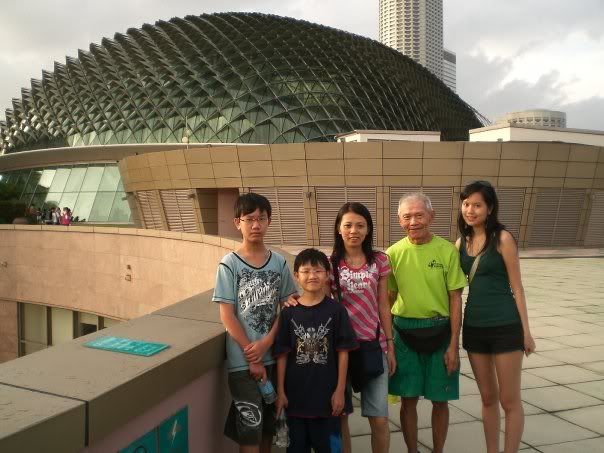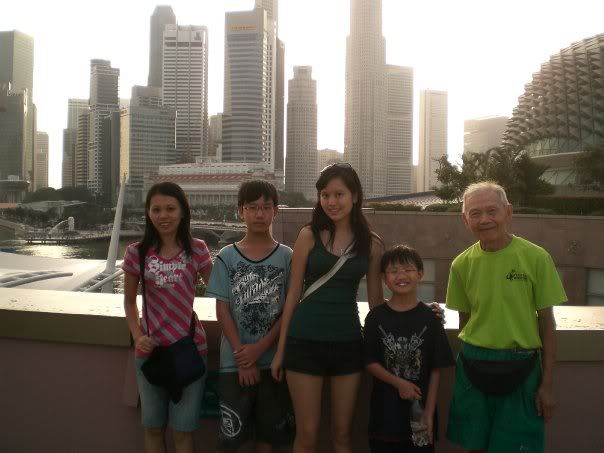 esplanade rooftop
then after that was dinner at spaggedies!
i realised the marina square one rocks la! :D
because of...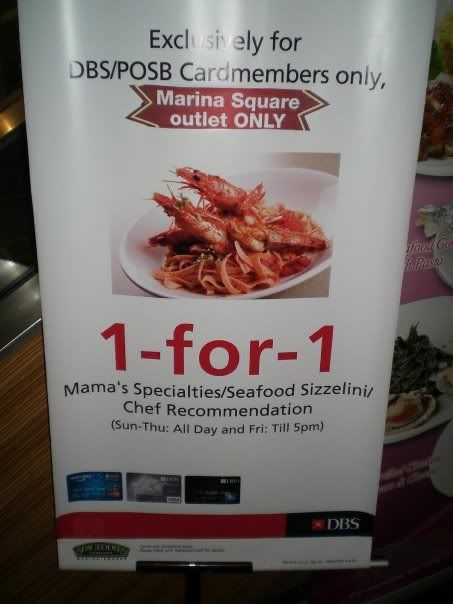 no wonder the other time the s46 gals went to paragon then DUN HAVE! :(
but anyway, my mom got some coupon la, 1for1 for 3 redemptions
means order 6 dishes, in which pay for 3 nia la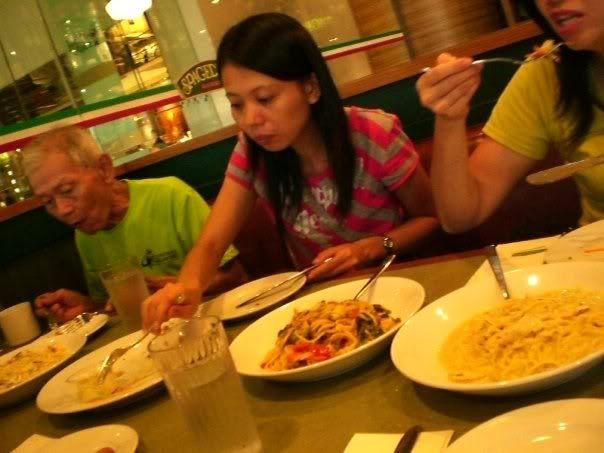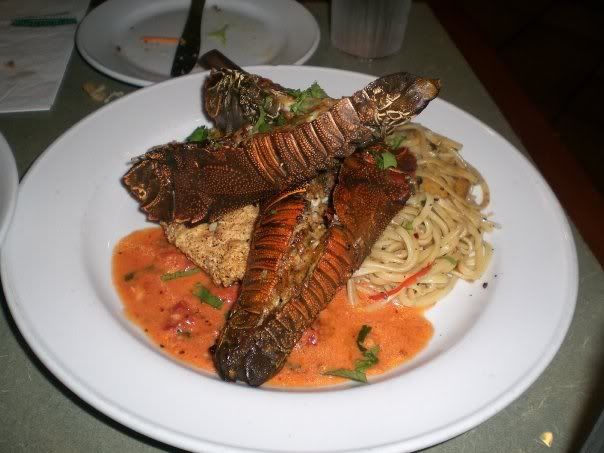 not bad la, got to try alot of different ones
i like crayfish and chicken best!
it used to be loster and chicken
then they downgrade it... -__-"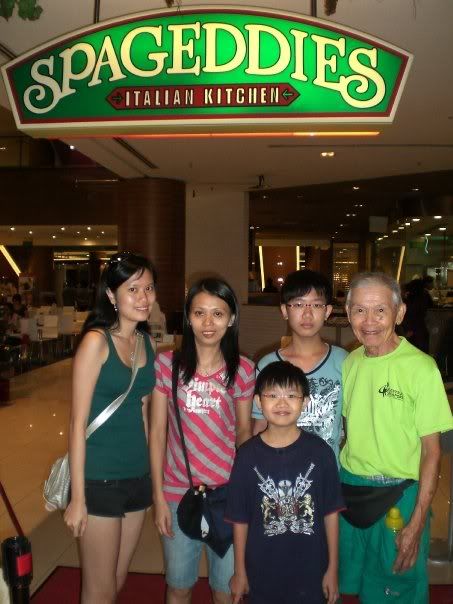 yay i like spaggedies 1for1 :D
on day2, we went to bottletreepark near my house
which is like boring la
cos they seem to be cleaning the stuff
and not many pple around also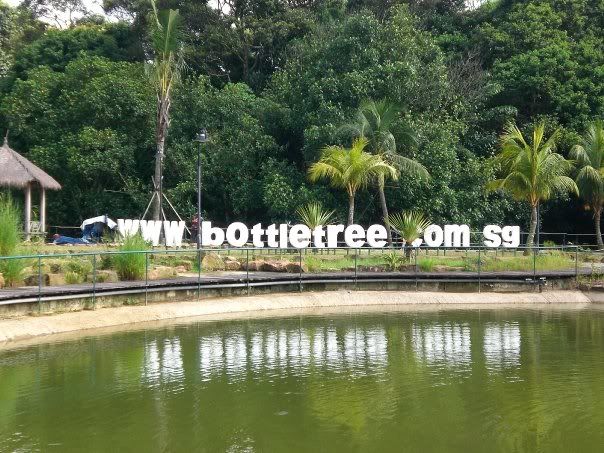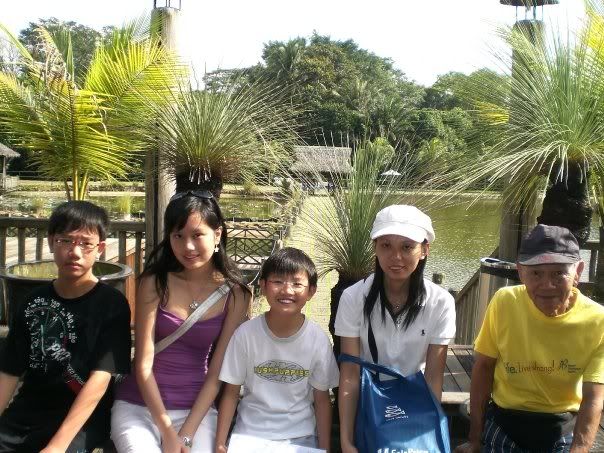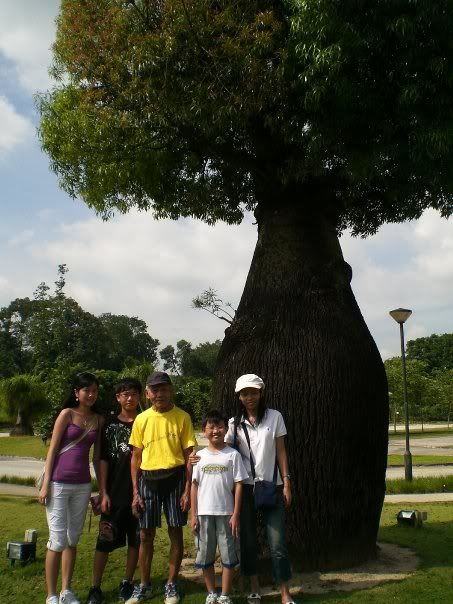 i think this picture is quite nice! :D
then after that, we headed for safra yishun
where we went bowling!
my mum was teaching my cousins how to bowl
yup, my mum not bad one la
cos my daddy taught her, haha!
i v. long never bowl le!!!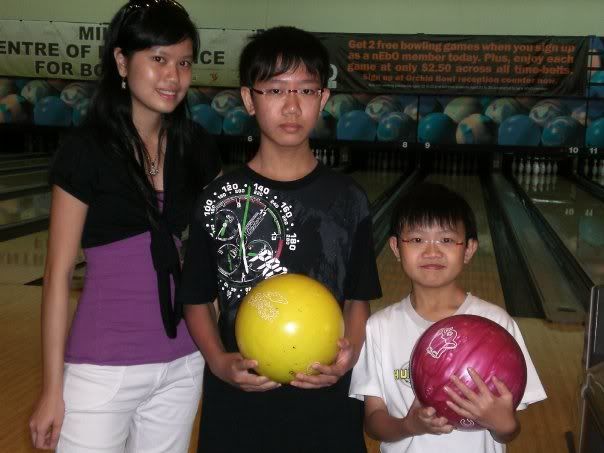 it was quite fun la
ian bowl funnily
and he looked like he was gonna be thrown into the lane also!
and we took the lightest 5 pound ball for him, in which u can put all 5 fingers in de!
oh, did i mention that he's gonna be p6 next year?!
then after that, headed home for lunch, rested awhile
then my other cousins came to play
but it rained lor
so they mainly played tabletennis and badminton in the squash court
i din play la, cos i was like super tired le!!
then day 3 (today), went to the west side to visit the farms
went to hay dairies first, visit goat farm
but cannot go inside the barns because the goats having health screening
so my cousins were quite disappointed
so we could only watch the milking of goats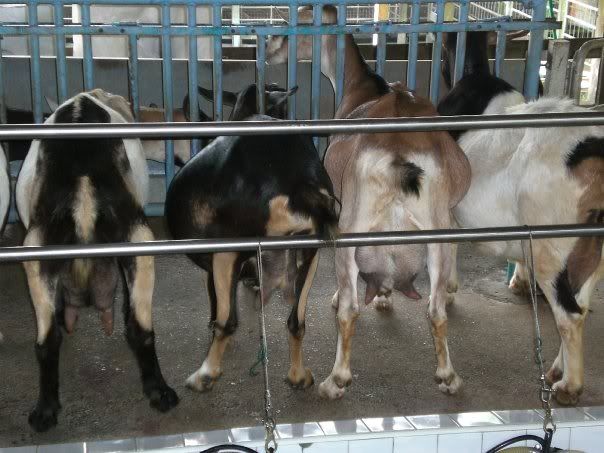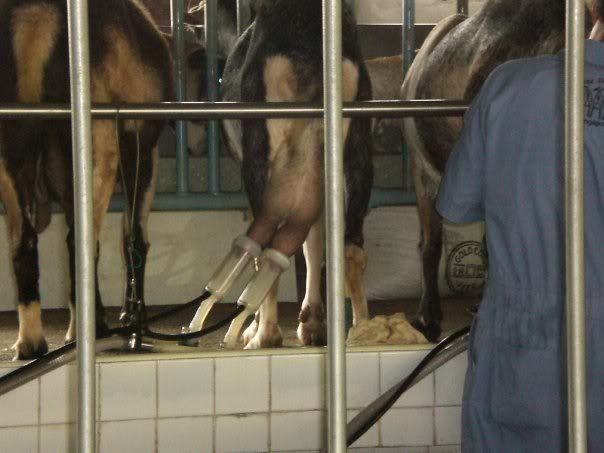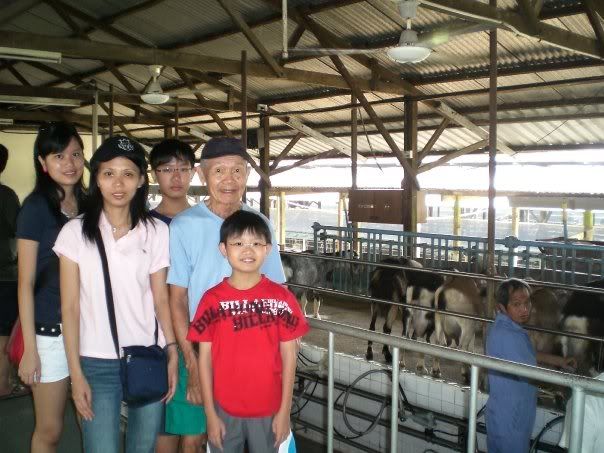 it seems super painful leh!! :S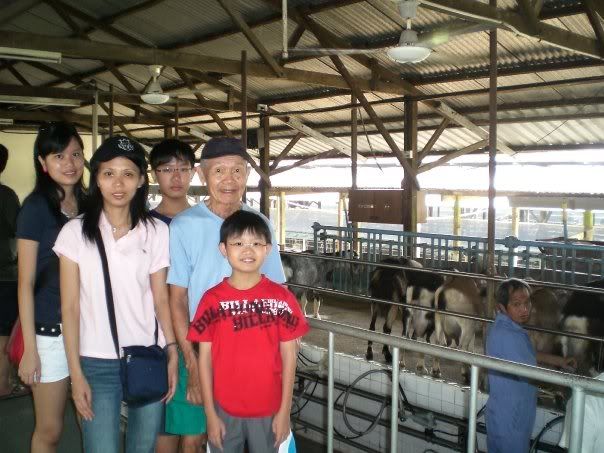 haydairies
then subsequently we tried going to other farms
but some were closed, some were not to be found, etc
ended up at the jurong frog farm
which was very..eeks to me!
i dun like frogs!
disgusting slimy green thing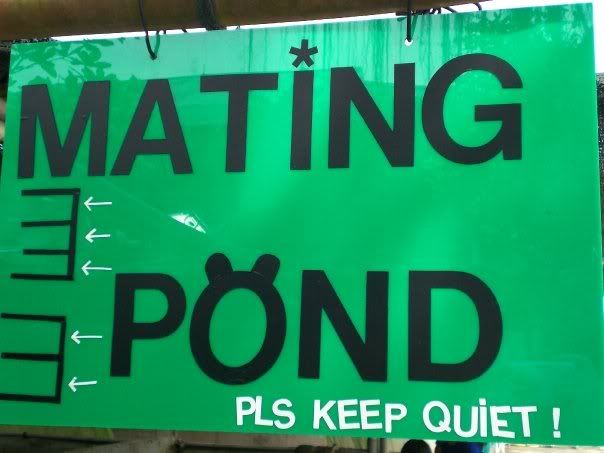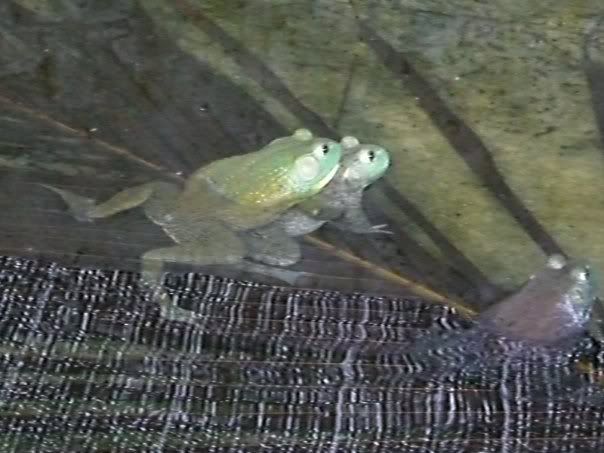 got quite alot of mating ponds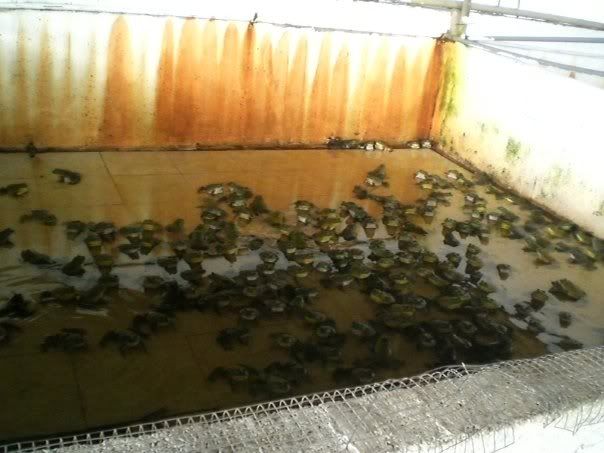 this is positively DISGUSTING la! :S
and we still bought frog feed to feed the frogs
eeks!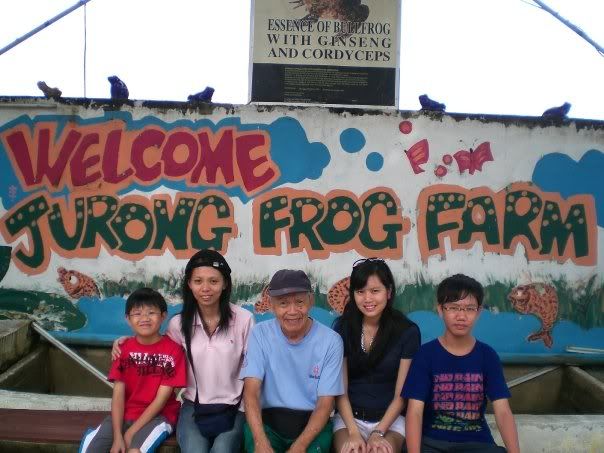 yups, then after that we headed towards jurong east
went to the market opp gh's house for lunch
then after that went to jurong east swimming complex
which was packed with children climbing everywhere la!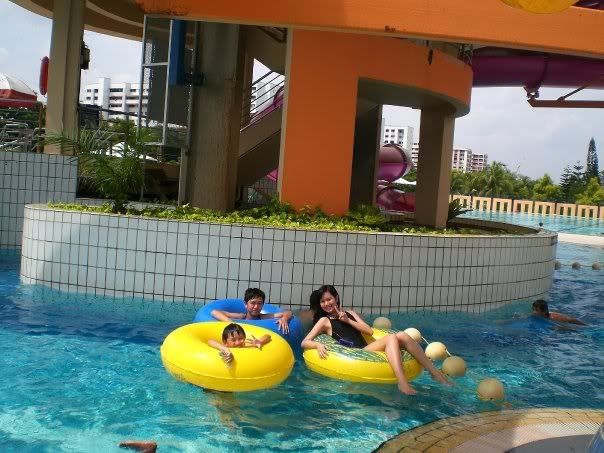 ian was such a daredevil that he got scolded by lifeguard (again)
then went to wave pool also
and we also v suay, cos the lazy river closed for maintenance! :(
i like that can! v relaxing...and lazy :P haha!
and we spent like 3+hrs there
and after that headed back home lor
in which we kinda almost lost our way
ended up back at nus then go back
i felt a SUPER repelling force just as we were driving thru nus
eeks!
haiz, i'm super duper duper duper duper tired!