had disgusting MA exam today
i dunno what i was doing
but i was definitely calculating stuff, haha
like just whack any random working la
it's like full of working
i even put like two methods of doing, then i think my 2nd way is correct la
but i din strike off the first way, just in case it's correct
then alfred can just give me marks la...HAHA! =P
after that went raffles place to settle payment stuff
then walked from raffles place to suntec
cos i wanted to make specs and i got $15 voucher :D
then walked along boat quay towards suntec
took some retarded pictures =P
haha, have been tying my hair up these days
my exam 'battle plan' la
need to tie hair, and pin up my fringe too
cos it's like at eye level la, i dun want it to poke my eyes and distract me!
yeah lor, so pin everything up
like preparing to go for war like that =S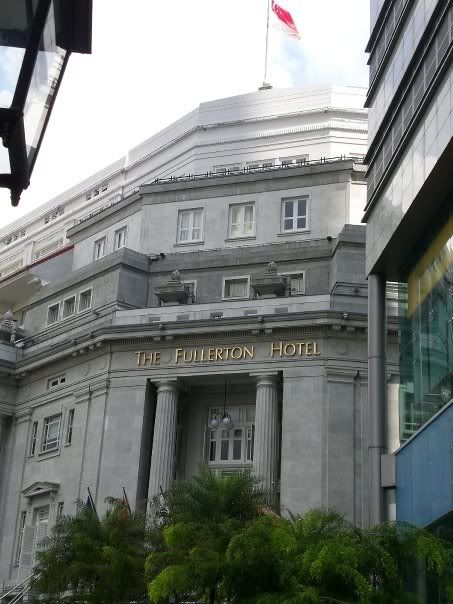 went to fullerton for lunch....... YEAH right =P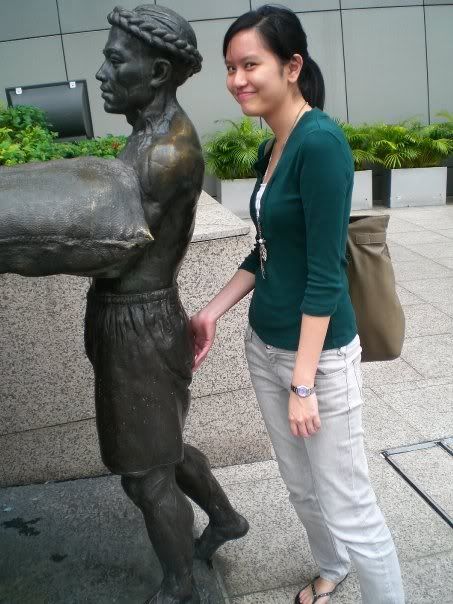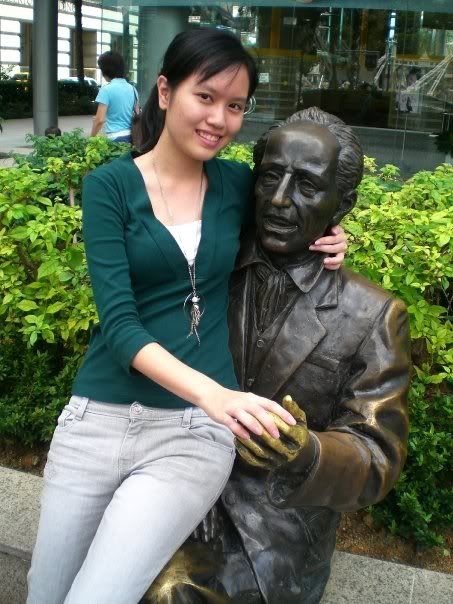 gh made me do this la....
while he talk to his bronzestatuefriends =P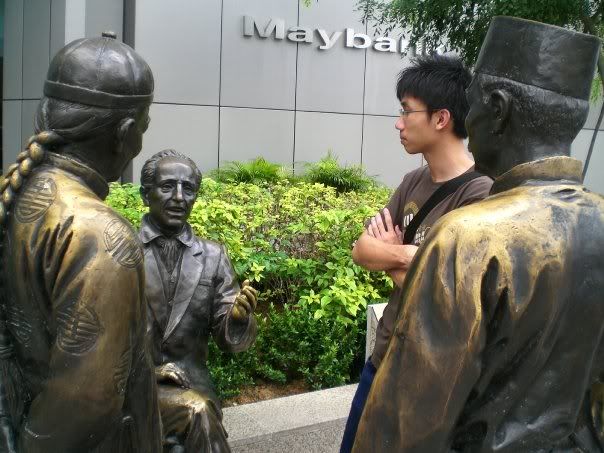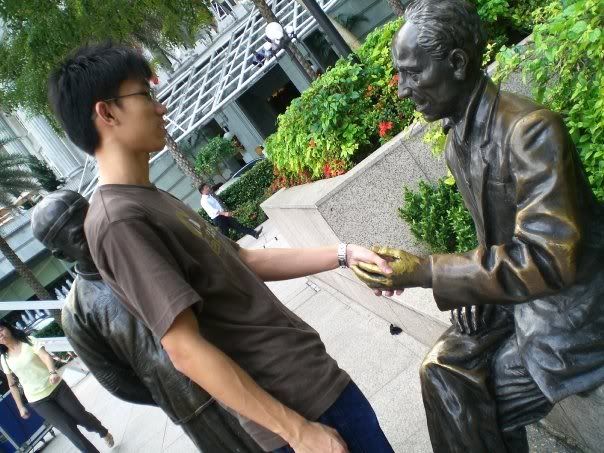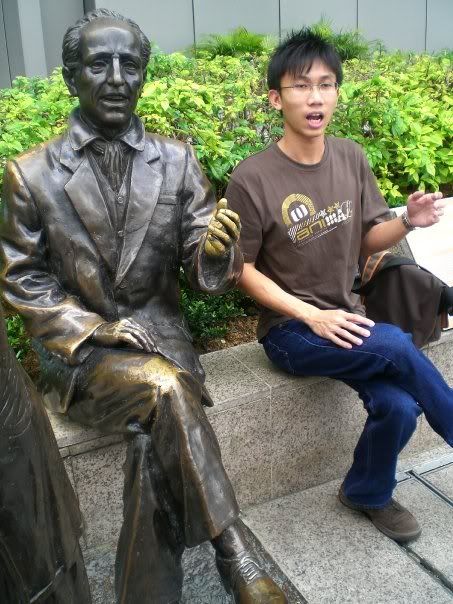 haha! retarded =p
yups, then i went to make spects
muahaha, i've purple/red spects now
which is not bigger than my face!
my previous white/grey one is too long for my face eh
quite irritating, alot of spects/shades cannot fit my face
cos it's too long!
can't they just cut the lens shorter!
not as if our eyes are
rectangular and long right
?!?!!?
super tired
still got econs exam to go, like OMG :(
tml is my resting day
i shall sleep and sleep and slack =p