daddy has been home for a week
leaving singapore on tuesday morning
went out quite a bit these days
has been pretty tiring too
physicaly and mentally
cos not much time to do my own work
went to visit my uncle who has a new daughter
called seowyan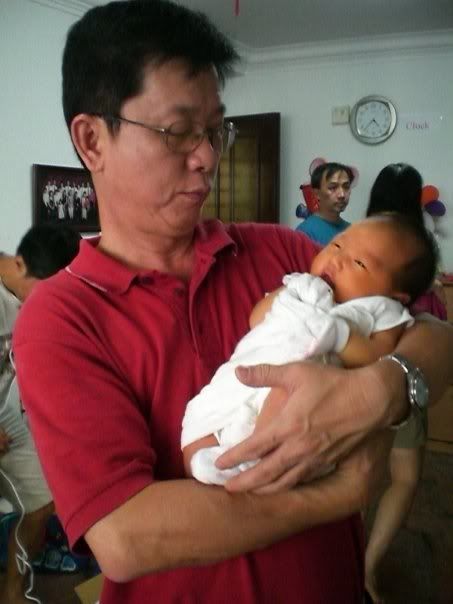 well, there is no pics of me carrying la
cos i dare not carry eh
unless i'm sitting down...
cos it's like so fragile eh...
i dun want to cause anything to happen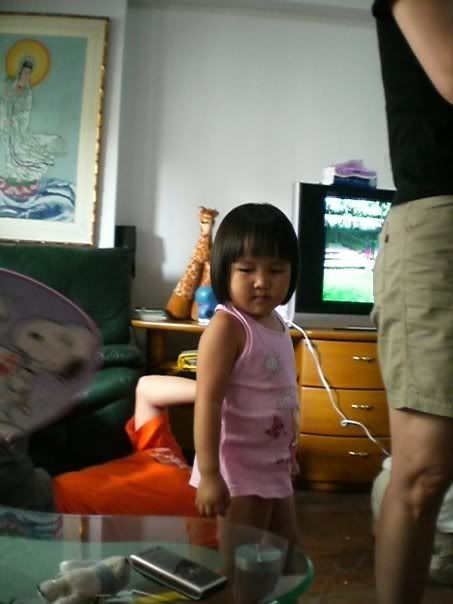 her sister, seowmin
who is seeking attention
she keep saying that seowyan's cake is HER cake -__-"
jealousy brewing eh...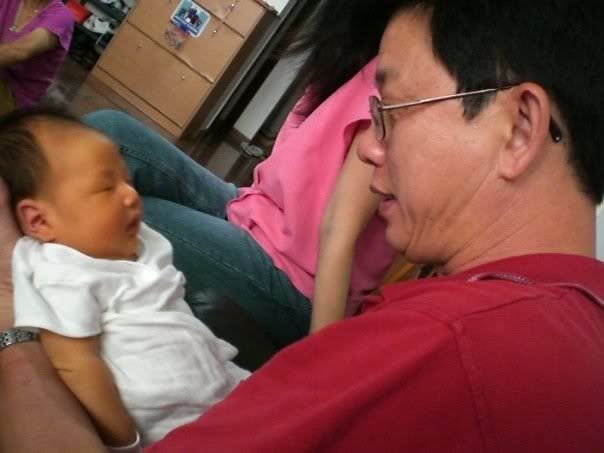 daddy loves to play with little kids
up to like primary sch that age la
he always make fun of my cousins de
or random kids on the street
then on deepavali, we also went to southern ridges to walk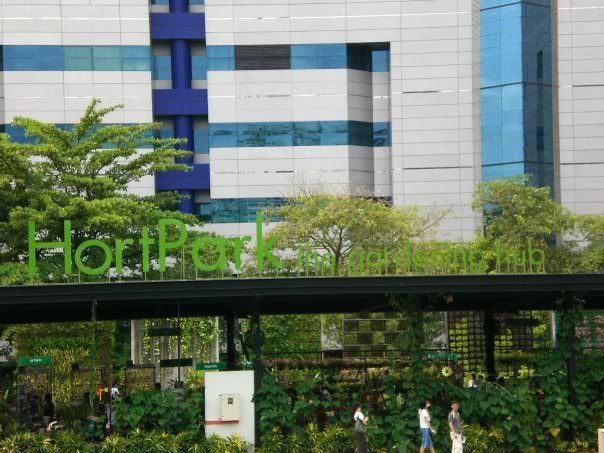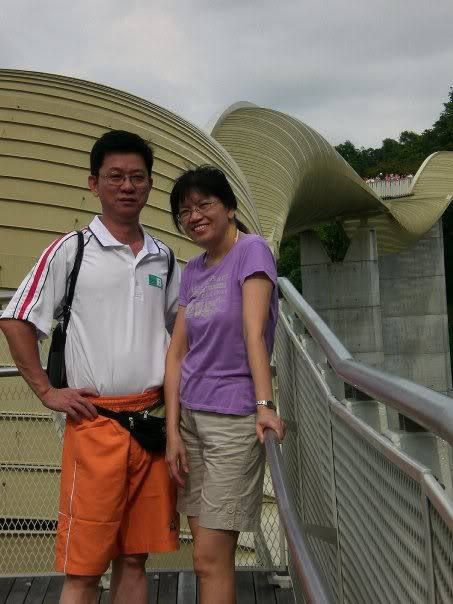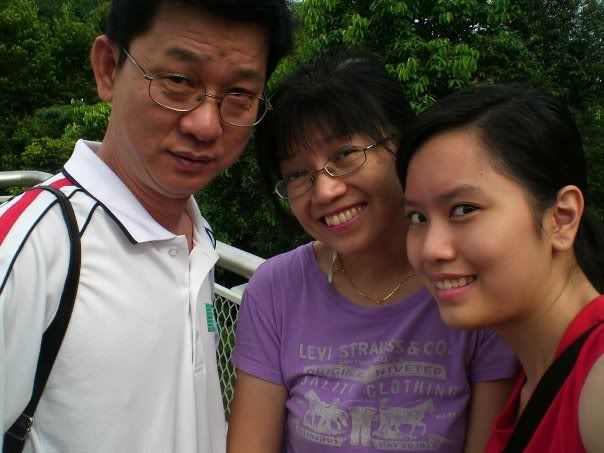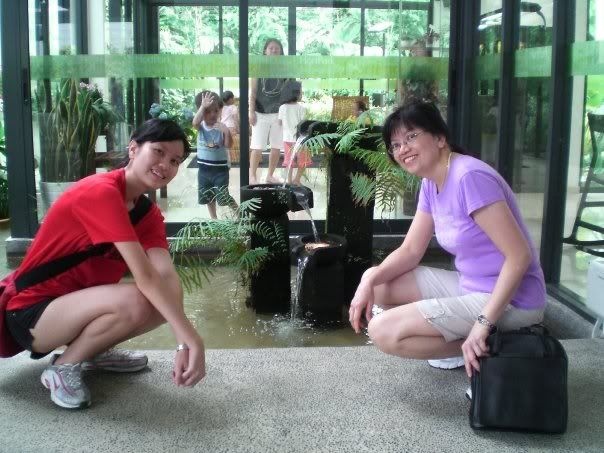 it's like my 3rd time there already eh...
this time we covered the whole route la
which stopped abit into kentridgepark
actually still can continue walking la, but we decided to turn back
else it'll be a long walk back to alexandra to take bus back to vivo
then today, we went for the newpaperbigwalk
had to wake up at 5.50am kz...wth lor! super early la...
but there were super duper loads of people!
i bet it is more than the 20,000 la!
daddy looks v toot like that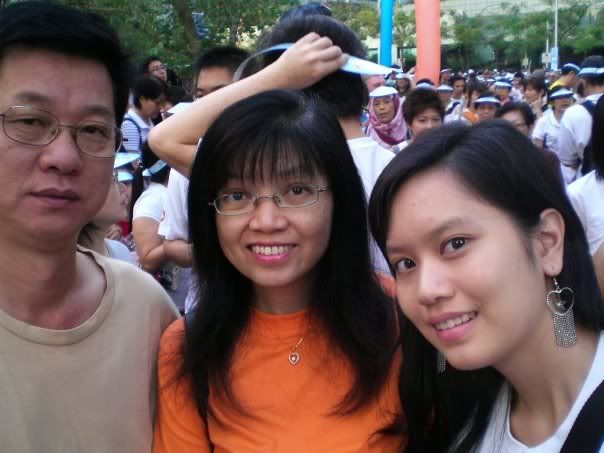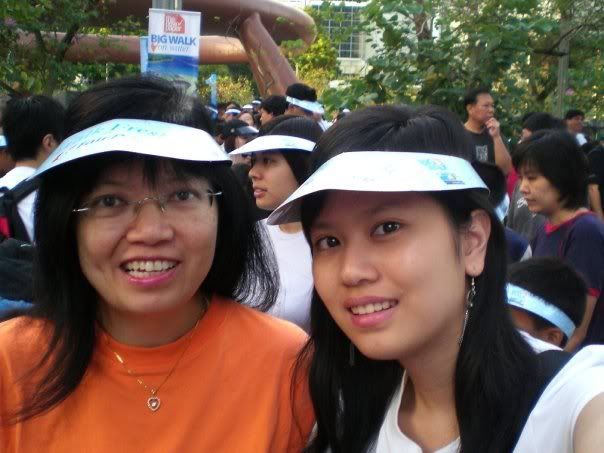 enthu anot eh...
still wear the visor =S
it was a walk from suntec city mall to the new marina barrage
nothing much la, just walk lor
it was quite hot
there were random groups of people around too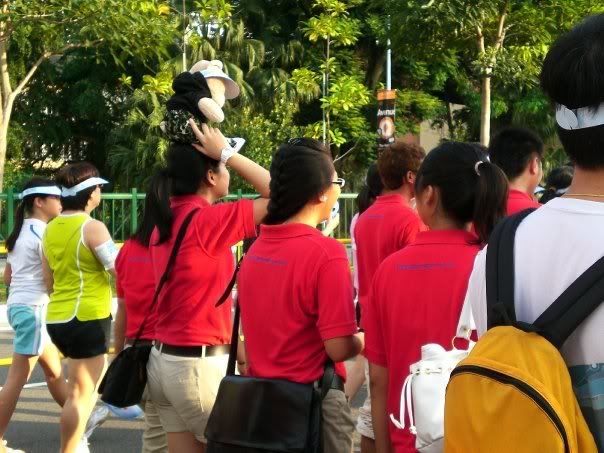 like staff from build-a-bear workshop which walked with their bears
and some god of fortune who was soaking in sweat
it was not as fun as the other time going with 05s46 leh!
the other time still have alot of balloon sculpture people around!
more fun with balloons eh!!
debbie was around too, though i din see her
saw the other odac people though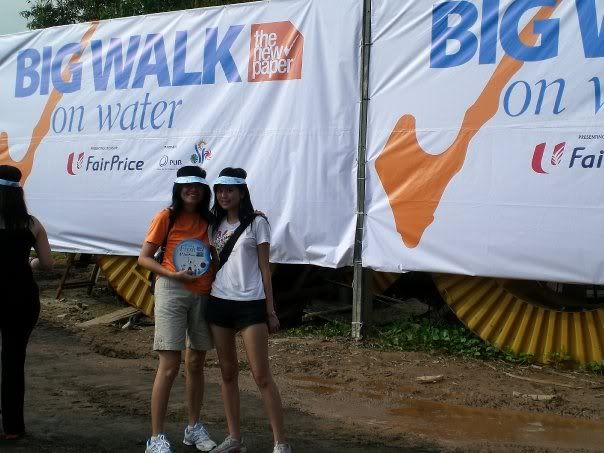 finally finished!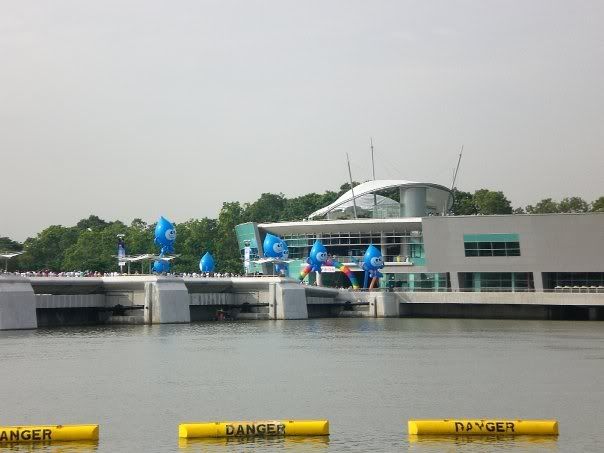 marina barrage - a reservoir in the city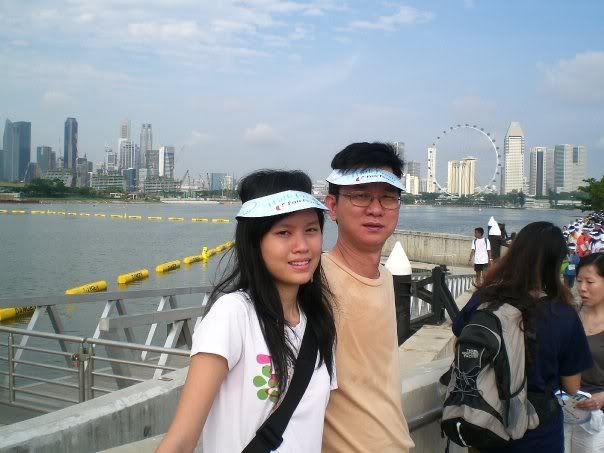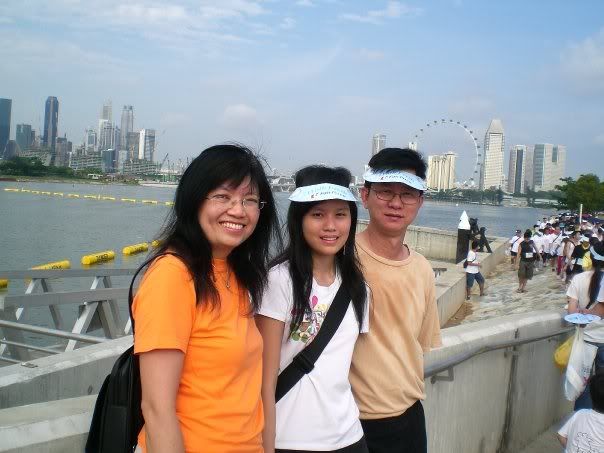 the background and setting is all quite pretty!
it's amazing how lky thought about this concept like 20yrs ago?!?!?
i hope he hurry up predict the future for 100years down the road
at least i know i'll be safe, haha
dunno whether present leaders can think as far as him anot...
i dun wanna live in a time where singapore is not prosperous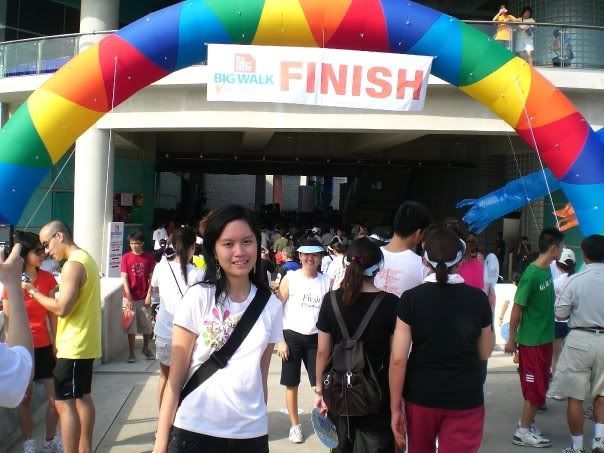 finish line!
and of course, we were all presented with NEWATER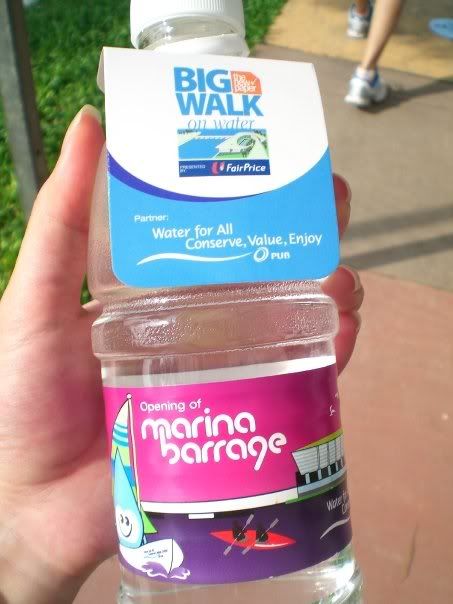 yeah, then collected goodiebags and stuff
took shuttle bus back to suntec
went to eat and walked around suntec abit
haiz, i not going on cruise le, too ex eh
well, quite sad la
like twice my mum mention about going to cruise le
but end up also never go...haiz
oh well, i await december outings! :)
for now, it's back to the books
or perhaps a nap