so today, after a long day in sch
in which i was so tired i just wanted to go home,
there was AIS meeting again at darren's hse
yup, but i think we've sorted everything out le!
happy happy!
i can't wait to delete peachtree off my computer la!
then after that, we all went out for dinner
except for darren who busy with gf eh
went to eat at villa bali
which is at some ulu road near hortpark
it's quite a pretty place la
foresty, alot of angmohs, got ambience
though where we sit dun exactly have ambience
only got this toad singing of us eh
keep croaking in the background la!
(erm, i mean a REAL TOAD, not that i'm shooting someone with sucky singing)
was like super duper duper duper hungry la
so i made my decision on what to eat pretty fast
i was only choosing between 2 items
while the guys...took a super long time to decide eh!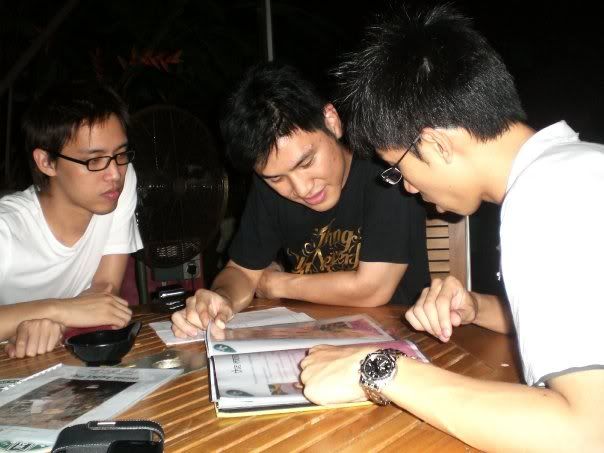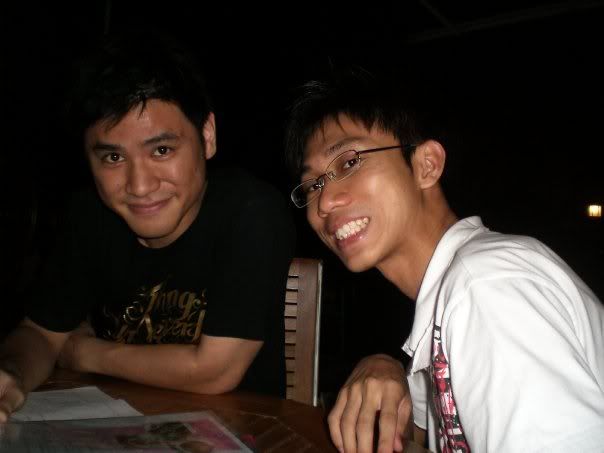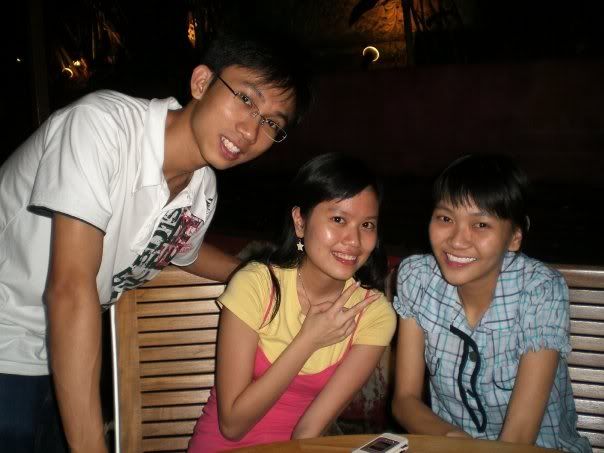 went to walk around the place with xf
the place quite nice la, those huts
with cushion seats eh! seems quite comfy!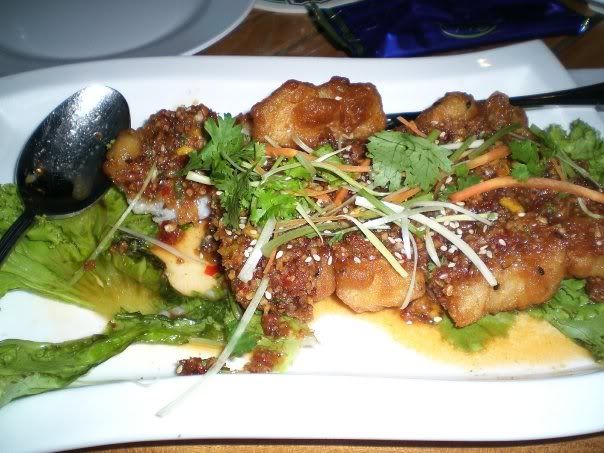 food came!
my fish fillet with tangy mango sauce
in which i can't really taste the mango
this is half eaten
quite filling, even though it's just a fish, no rice, no chips
tauhu telor!
i think not crispy enough eh
i've eaten better ones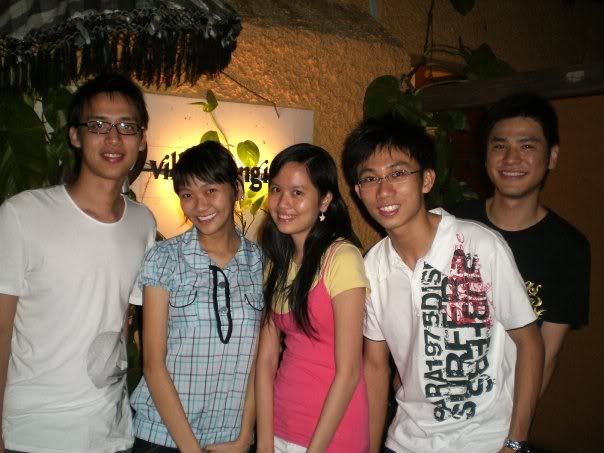 group pic before we leave!