today was an ultimately long day at school
and i was so tired cos i din sleep much last night
cos i was in denial, and din wanna sleep
so i was very zombiefied today
had lessons from 10 to 6 today, with 1+hr break in between
then AIS meeting after MIS lesson
(yay! cleared another presentation!)
yups, and it was a full of problems meeting
stupid peachtree
, totally inedible, indigestible!
even though i quite like to explore the program
computer programs are definitely more interesting than books and assignments
i just need to read up the help part on two parts
then i think can le :)
after that, went out for dinner with wy, gh, xf
of course wy drove us out, hahaha
even though i kanna suanned along the way...
*inserts alot of tracy's glares*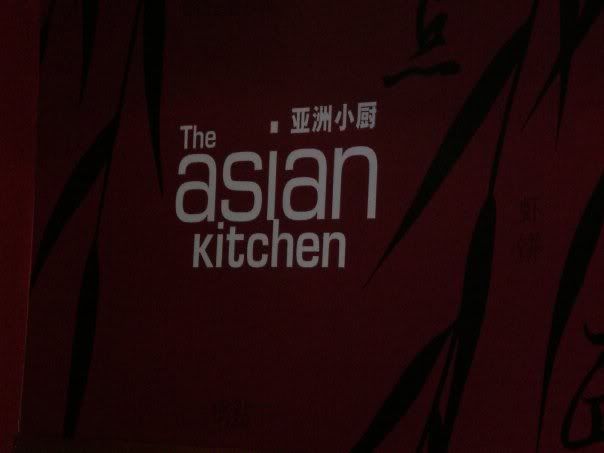 shared this village tofu thingie with xf
thought it LOOKED nice
in the end, only the cucumber taste nice eh
the coating around the tofu is like hard =S
not crispy u know, it's HARD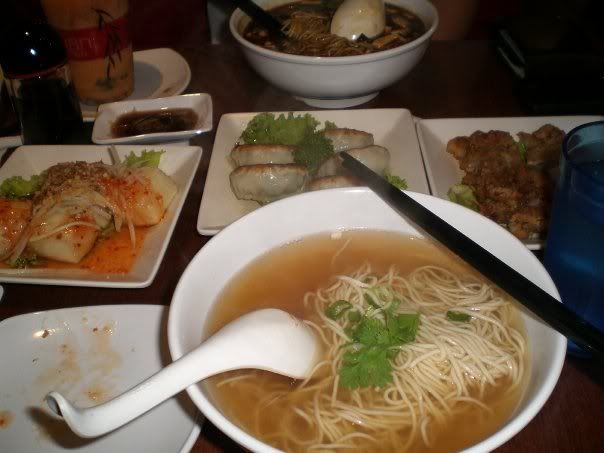 our whole table was like full of food
either the table is small
or we are gluttons =S
but we still finished all the food la...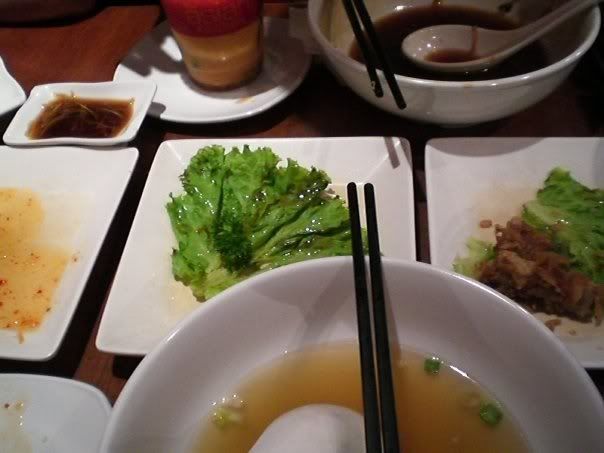 hahaha! i think this photo v retarded can =P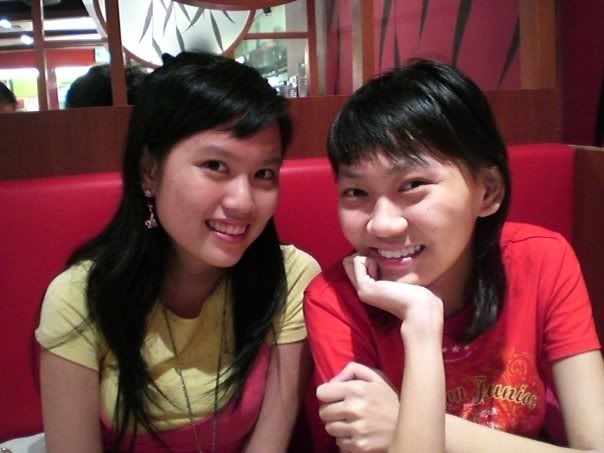 me & xf
i'm hereby very very very broke le
and it's not even mid oct leh!
i need to survive on bread and water already!
kindly donate to the tracy's pocket money fund :)
i currently have $105 to last me till end of the month :(
means having no savings at all