okay, it's time to update blog
else it's gonna collect mosquitoes
on saturday, went for
loreal brandstorm open house

which started super late
oh well, can't join anyway, cos of SEP
and also i think need to be year3/year4
assuming i take honours
it was held in some irish pub beside winsland house
dunno why they hold it there, it's like tiny
and so many pillars blocking our view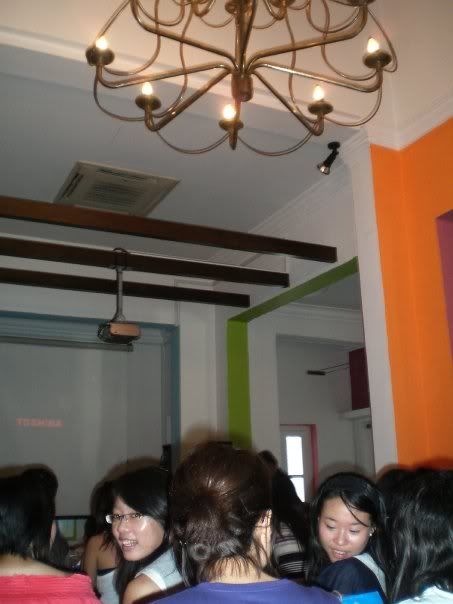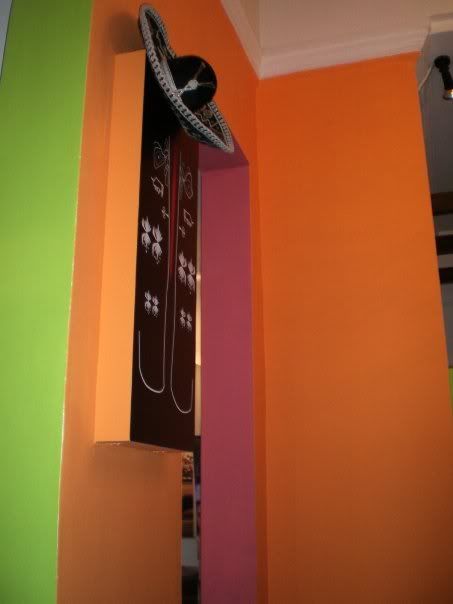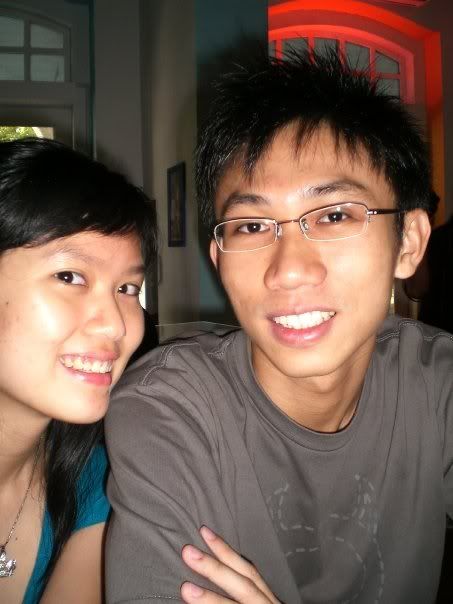 yups, the food was not bad
though the nachos sux like, omg sux la!
then randomly went shopping, went to isetan scotts and wisma
cos i saw last week urban, got nice bags leh!
but hor, i go there, DUN HAVE LEH!
they hide in the storeroom or wad lor, idiot
so i was like :(
then we stopped at lido to grab a bite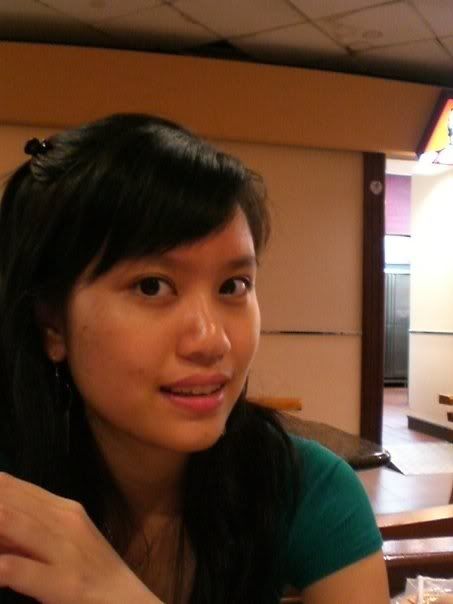 waiting for my large whipped potato to appear in front of me =P
all the tables at lido were filled with this...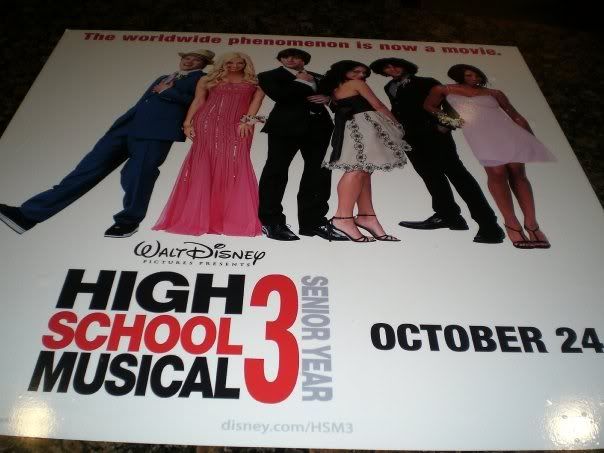 i wanna watch! =D
den after that, we went to far east
in search of bag for me to buy, haha
and on the way to far east, got some commotion at the hotel opposite
because of...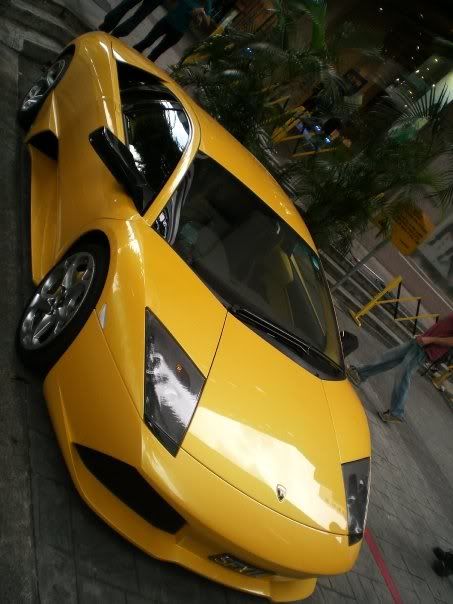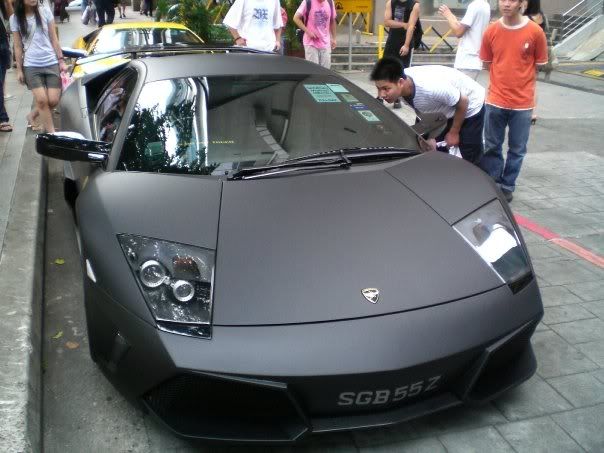 people were like blocking the road taking photos la =S
some exhibition eh!
apparently that black car is v fast or smthg
but it still looks like a
black mouse
to me!
anyway, at far east,
i found my bag! =D
muahahaha! okay la, i'd have liked the front to be abit different
but i think it's okay le
i've been finding a shoulder/sling bag for v long, u know, can be both de
and that it must be flat strap
cos those rounded ones are SUPER DUPER PAINFUL!
oh, and of course, must fit A4 size la
after that, loiter around at fareast for awhile
gh's ww came to find him, and i couldn't stop laughing when seeing him
hahaha!
after that, went to meet the gals at taka!
there was some confusion over meeting at the fountain
cos ms fujing thought outside taka got no fountain...
only, me, manda, fj were there at that time
and in front of us was this
christian dior runway show
so we decided to go! free anyway! and we never go before!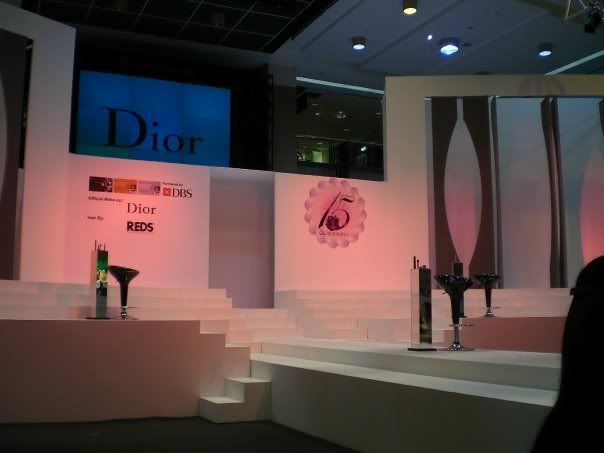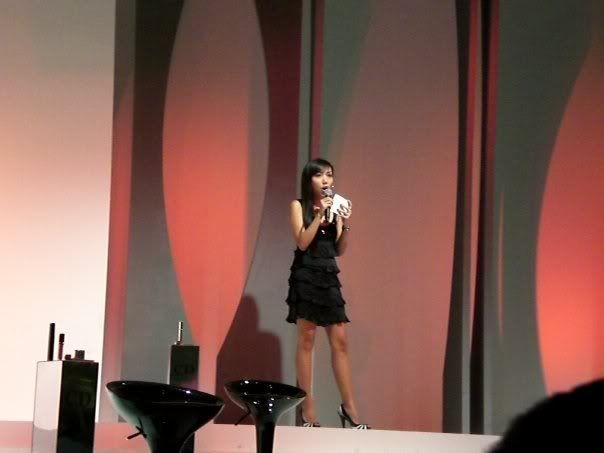 the emcee was jeandanker
wah, she v hot eh!
her legs damn nice la!
the dress, the whole look also v nice la!!!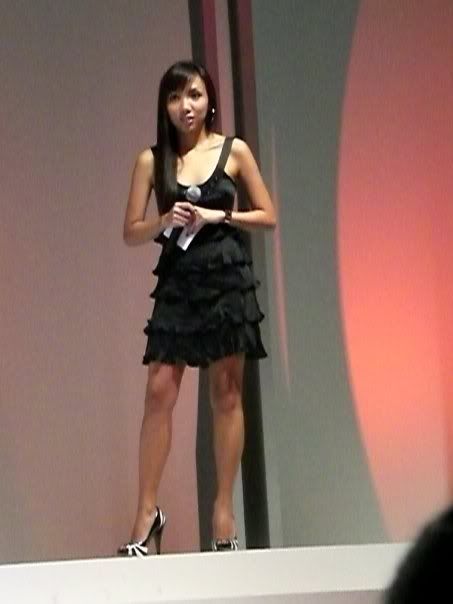 gorgeous legs!! omgggggg!
it was some makeup thingie la
and the models were all v tall and pretty!
we particularly liked ms Yellow and ms Purple
ms yellow
ms purple
not v clear la, she walk too fast
her purple feather at her eyes there v nice!
but if normal pple like us were to wear
i think will become purple laughing stock lor!!!
and there was this one model that fj couldn't stop laughing at
apparently it was totally
BAOJIE'S STYLE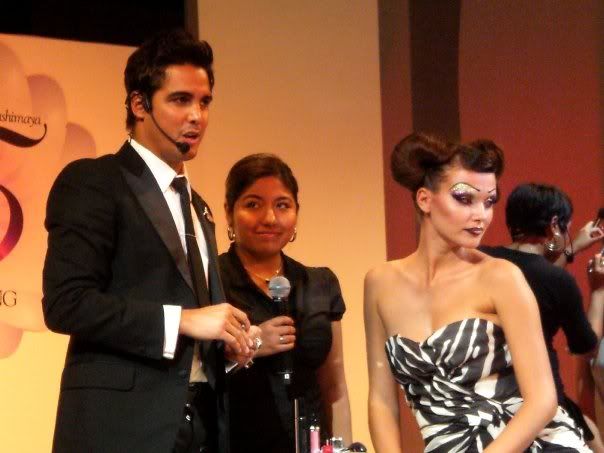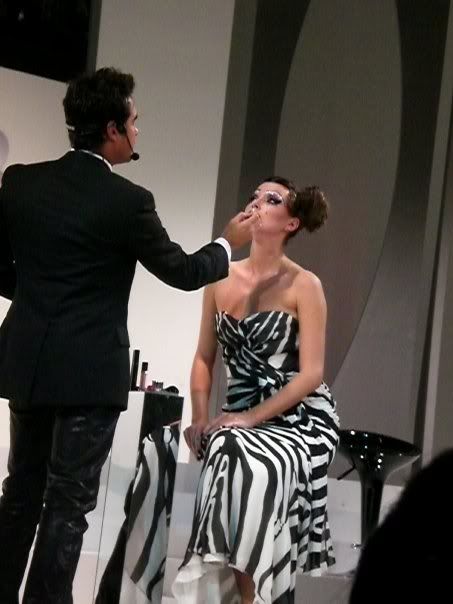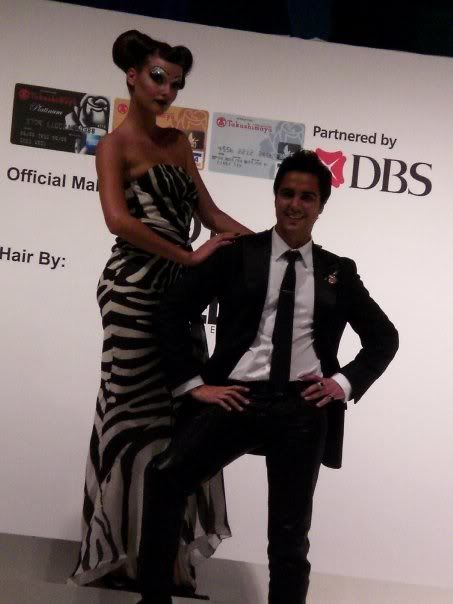 she looked odd and funny la, hahaha!
plus, she got a slutty mole
okay, after that, it was time for dinner!
at first we wanted to eat sushi tei, but the queue was too long!
so we headed to paragon for
spaggedies
!!
but there was no more one-for-one discount :(
sads...only got UOB 10% discount :(
i'm gonna get the UOB campus card! it looks nice!
toilet pictures with manda & lynne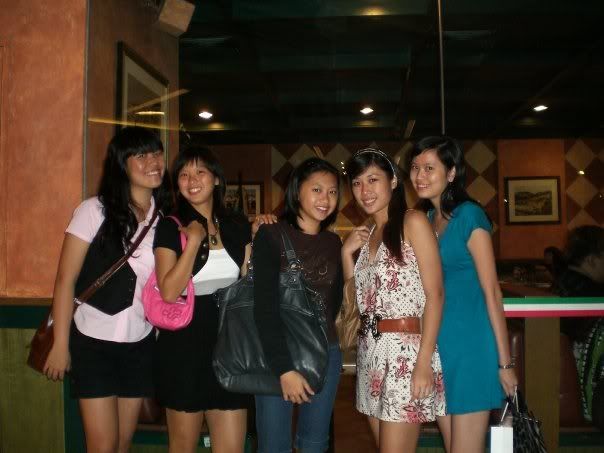 outside spageddies
fj, lynne, just, manda, tracy
then we decided to go and camwhore abit
hahaha, lynne was all up to camwhore la!
but we din do much la, cos generally all quite tired eh =S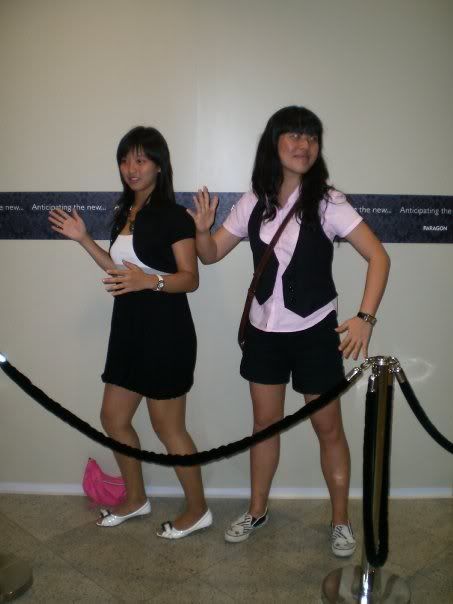 hahaha, spastic robots!
we took 3 times before we manage to get a shot
without someone walking past!
outside paragon
oh, and we met baojie along taka!
so qiao eh!
haha, thorn among the roses la =P
it was so funny that we were just talking about him
and he appeared!
then we also headed to wheelock to erm, sit sit, take photos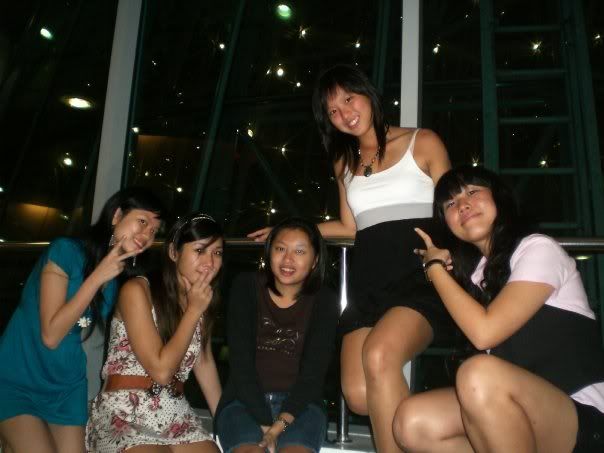 yeah, then we headed home le
yay, good weekend :)
spend alot of money only =S
i got not much to last me till end of oct! :(
whole of sunday was spent doing work
quite sian eh
i dislike doing MA tutorial, it gets boring
there was like so much work to do lor!
and peachtree was like, hard to use
but i quite like to play with this type of software la
nice to explore
but can be pek cek also la
and my phone is SPOILT!
irritating phone, the touchpad not working!
and they told me they will repair it within a WEEK
wah lau, y so inefficient ar!!
irritating pple, i thought usually 3 days can le!
so now i'm using my old phone
in which i'm totally not used to
and the keypad is like, beyond horrible
shall change phone soon when my plan is up
and convert back to singtel!
school again in 8+ hours
i'm in denial and dun wanna sleep