i slept at 4+am last night
i still can't get it off my mind
so today, we had the last meet up with rk before he fly to imperial
actually tml i also going his house for dinner la,
and friday also gonna send him off at airport
so it's not exactly the last meeting for me, haha
yups, so we went to partyworld ktv
and of course, rk was late...WAD'S NEW MAN!
and sw was late cos she got thing on
and derry came as a surprise, cos i din tell rk about it, haha!
wanted to have more pple, but eh, difficult to invite la!
i went out to find sw mid-way so as to show her how to get to partyworld
and then, we met with the
World Contraception Day
people
all dressed in hot pink
they should have given out
pink
balloons can....
yup, so we went to do their jigsaw puzzle thing
(which was like super easy...)
and got a goodie bag each!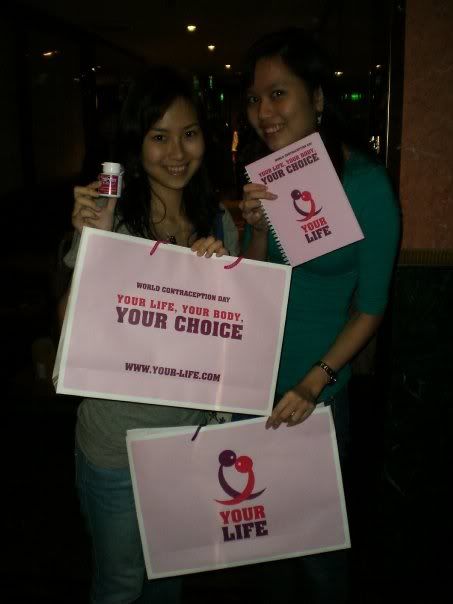 hahaha! retarded
i thought they will give us
free condoms
then i can put into rk's present u know =P
this was the first time i went to partyworld ktv though
room not bad la
i think songs wise also okay
just that i'm not used to the remote control
ended up keep pressing the
"CLAP"
button
hahahaha! it was damn funny la =P
oh, and only got one drink, and no free flow of titbits la!!!!!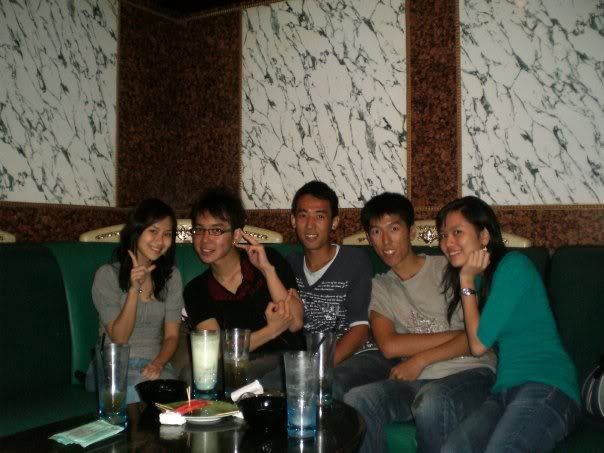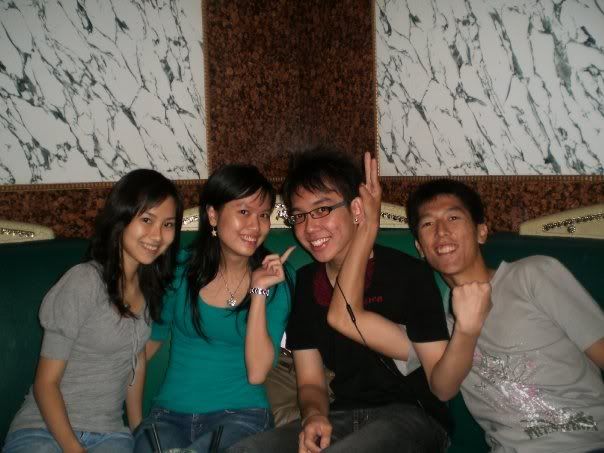 eh, all that is missing is elyn la!
soon there will be two missing le...
after ktv, we went to chijmes to eat dinner at Maids Cosafe
well, we had alot of comments about it la
basically just me and rk
haha, i made quite bad comments though
and end up the gal was sw's working fren =P
shit man =P hahaha!
new and very expensive menu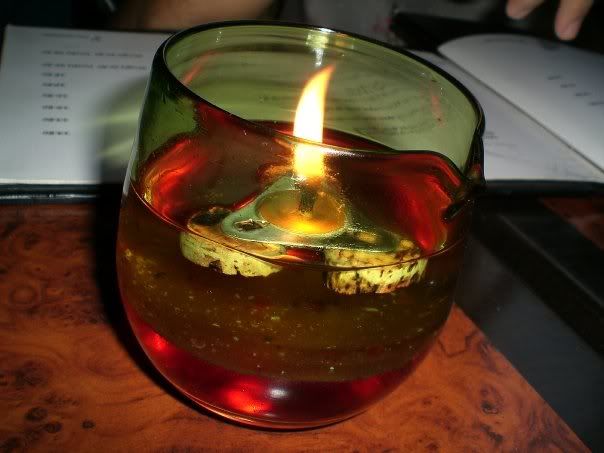 i dunno why i always go there and take photo of the candle
mocktails...
i think mine was okay nia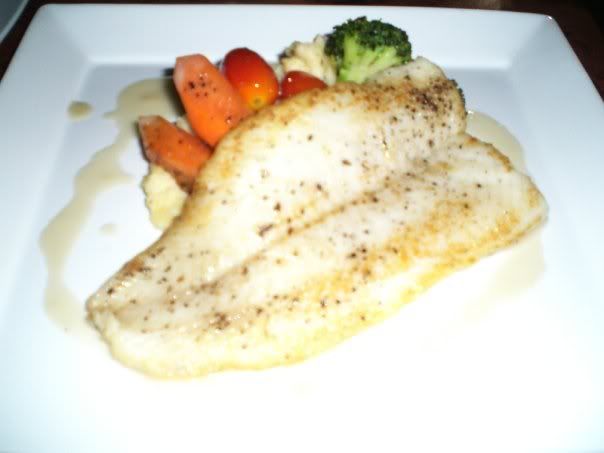 this was DAMN NICE LA!
it costs like $18.80 though...
for like a TINY portion
but the fish was SUPER NICE AND SOFT AND TENDER!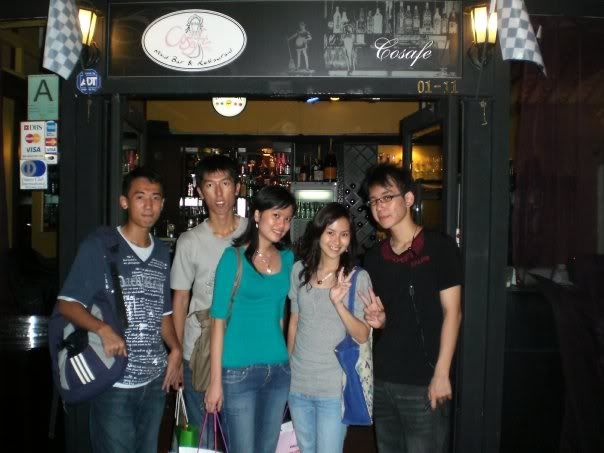 at the maids cafe entrance
den after that we went to raffles city starbucks
to have a webcam convi with elyn!
and it was a totally bad choice
because it was like SUPER DARK leh!
and inside starbucks got no space!
why raffles city dun have macs!!
and i'm quite certain their mos burger dun have wifi
BK i think also dun have lehhh
SIAN
and it was so noisy we could barely hear!
but of course, elyn could hear us la =P
and we tried to use rk's handphone to shine the spotlight so that elyn can see us
she ended up CHUA DIO because it was SUPER GHOSTLY LA!
hahahaha!
and we took a series of funny shots of her =P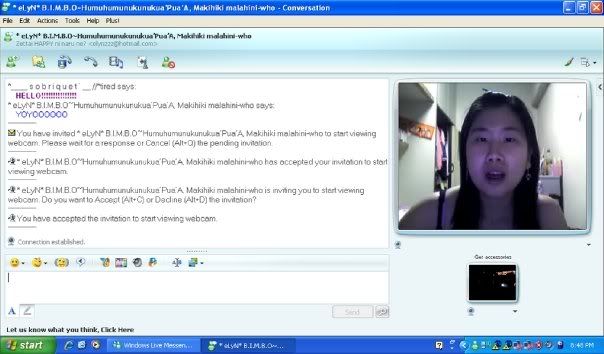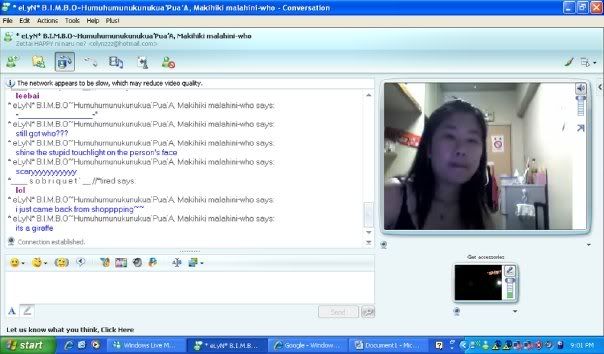 haha, yeah, that's it for the day
quite tired le
alot of things to do...