haha i'm in need of a happy post =P
and i'm quite happy now :)
let's talk about.......
FRIDAY!
*BIG SMILES*
firstly, biz comm mini lecture was finally over!
muahaha, no more argumentation
stupid subject lor, can't stand it man
i couldn't even rmb it as a matter of fact!
and we decided to all wear red colour!
haha, actually we wanted to wear abit less formal, and pink
and have pink slides too =P
hahaha, BIMBO ANOT! =P
but teacher say cannot, MUST be formal!
so never mind lor, we wear red
i not v red though, cos i dun have pure red formal shirt!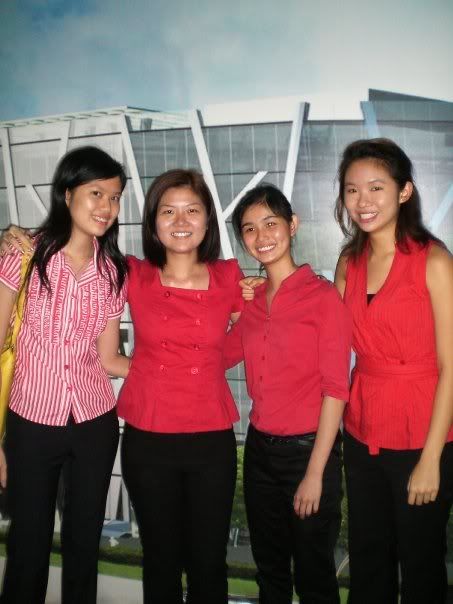 TEAM PROSPERITY!
tracy, marilyn, clarine, dawn!
haha, another dawn that i know
i think i know quite alot of dawns already!
okay, then after that, we had finance tutorial and then it was time to
CHIONG HOME! cos of mooncake outing! =D
haha, xf decided to join us last min la,
so she went along with me, and my mum picked us up from yew tee
cos she went to visit my grandma
then had dinner at my house lor
and jj also met me at my house la
idiot gal ar....she showed me my PRESENT!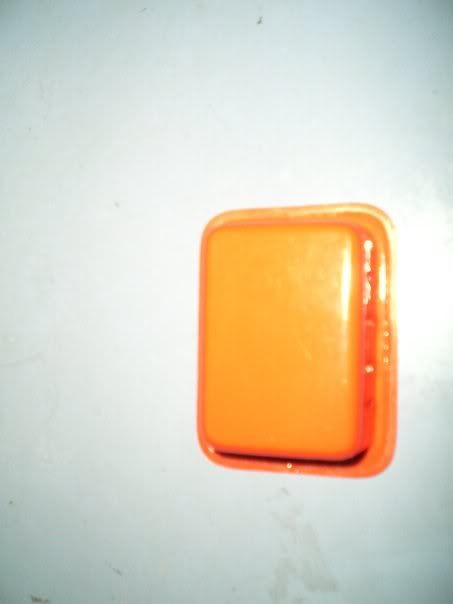 yeah, she slammed it down on the table like that...
and when tracy turns it over....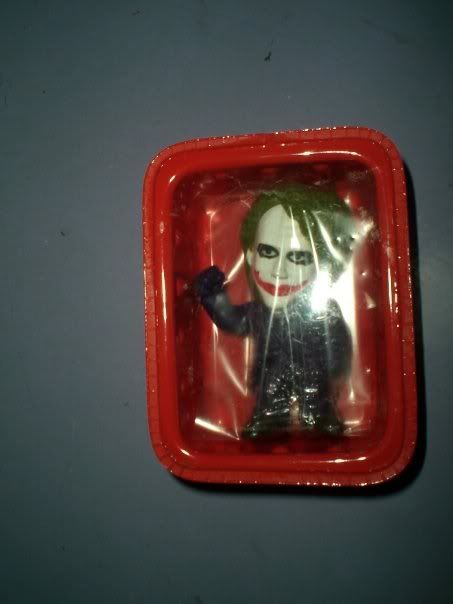 OMGGGGGGGGGGGGGG!!!
i'm like DAMN SCARED OF THIS CANNNN!!!
EEEEEKKKKKKKKKKS!
and jj still say when she see this, she thinks of me
WTHHHHHH! hahahaha!
okay, after my mum help me to get ready alot of things
finally we left the house le, with alot of barang barang
went to pick up rk and his sis first
then got miscommunication problem
made my first illegal u-turn and stuff, haha
good thing there not much cars one
then zh kept calling, but i never pick up la, cos driving
then he end up msg jj
and jj complain that i driving v slow
but she also complain that i almost hit a taxi and another car -___-"
hahahaha! it was just abit close la, wun hit one can....
okay, so anyway, we finally MADE IT TO BISHAN PARK!
and zh met us there la, he reached like long ago
and we found a round table there
there were so many other pple in the park! all with lanterns and candles!
first, penguin entertained everyone by showing the new army uniform
in which he was a guinea pig for it
and had to spend 2 weeks rehearsing for some skit to perform to minister -__-"
wu liao can.....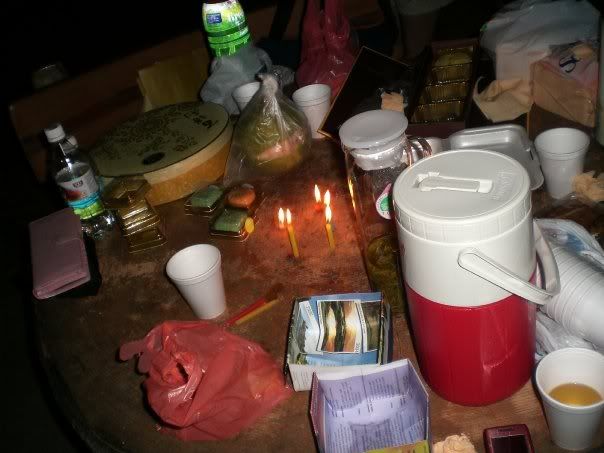 so many food, drinks and random stuff!
but it was so dark we couldn't see a shit la!
even though we keep lighting candles on the table!
then, rk's imperial college friend came to join us too!
cos she stayed nearby la
and she helped us buy more candles too!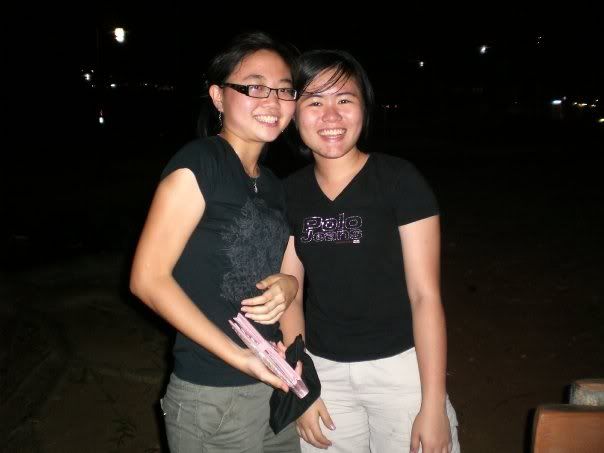 xiaoting and her cousin, fabia
then after long last, gh and his frens arrived
cos gh got lost...
see la! dun check street directory la! =P
and initially over the phone grassy say he found le lor
but end up it is wrong one....
hahaha!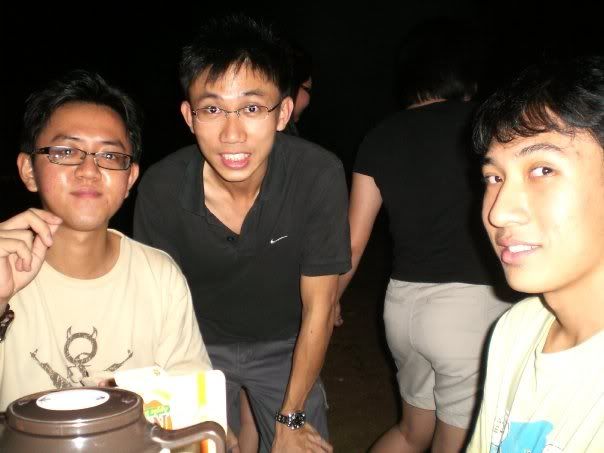 grassy, gh, tengteng
poor tengteng, keep getting insulted by jj =P
hahaha! who keep saying he looks malay
haha, hopefully he dunno that i call him 'tengteng' also la =P
hahaha! else quite funny eh!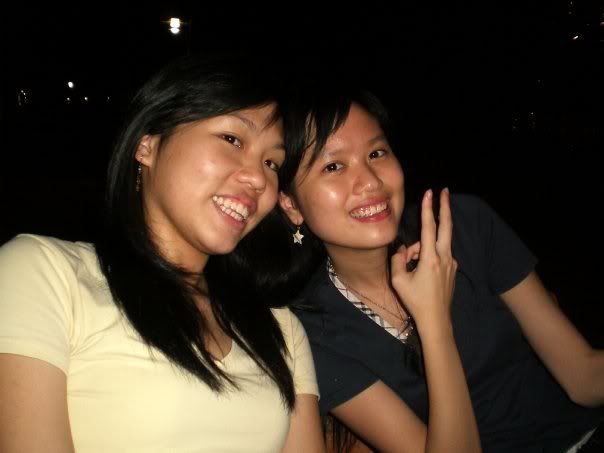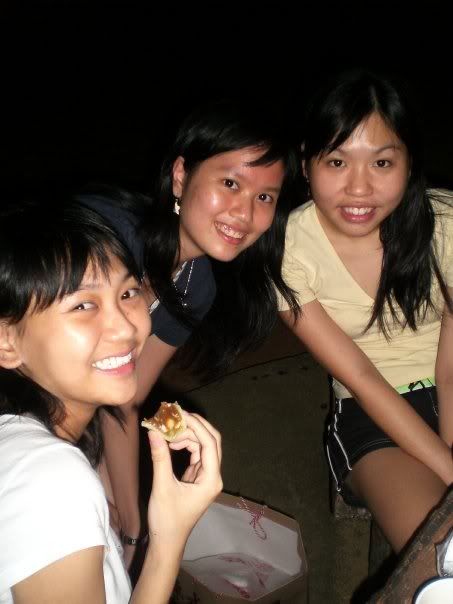 happyhappyhappy! =D
and gh also went around taking photos with everyone
hahaha, he think prom eh =P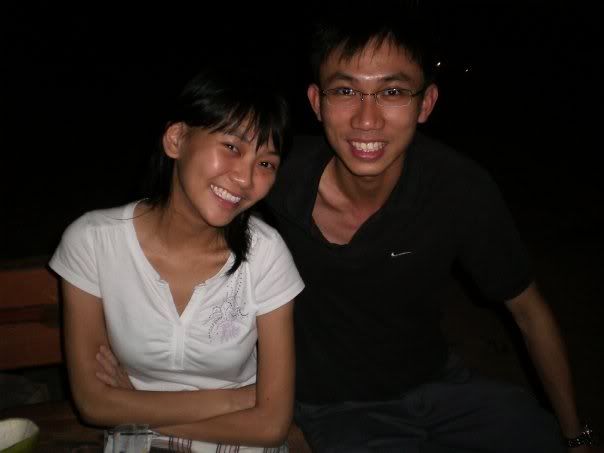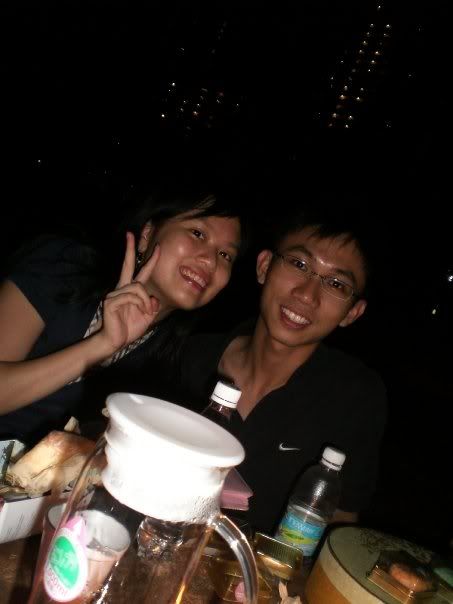 :)
haha, and poor penguin was being ordered around whole night
mostly by jj, sometimes by me also =P
poor thing eh!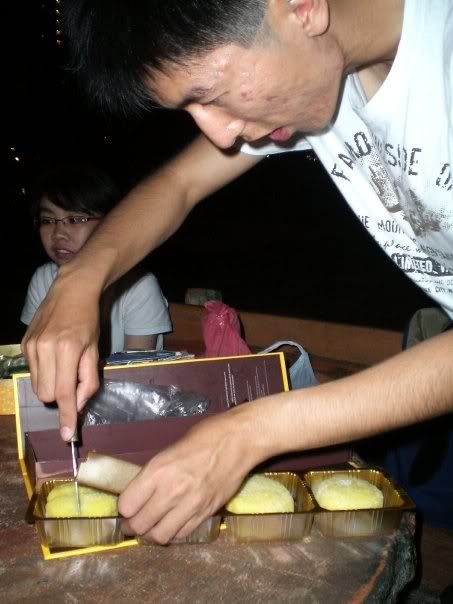 hahaha, this was when he had to cut goodwood park durian mooncake for us
nicenicenice! but abit soft le
i think cos my mum put in the car too long
when she went to visit my grandma
dumb blonde lor she...can put in my grandma's fridge mah!!!
hmm, cos it was quite a random outing, sometimes got quiet/awkward moments la
and we were all so squashed up cos no place to seat, haha
like 11 of us on 3 benches leh wth!
so we decided to play with sparklers to, erm, lessen awkwardness
then the engineers/imperial people started to build some domino effect thingie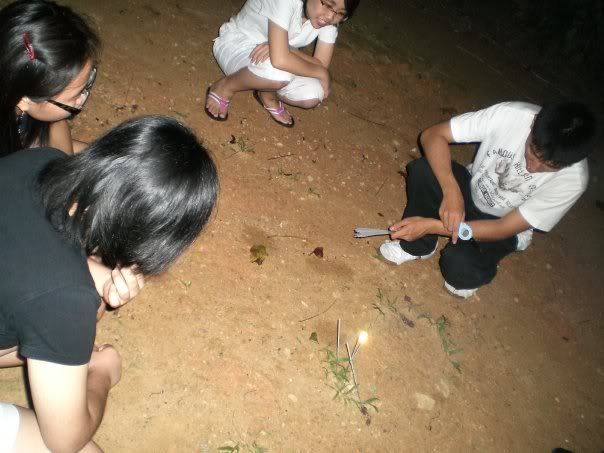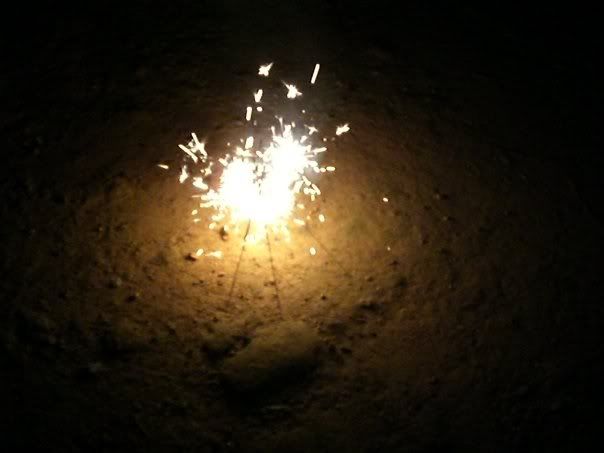 in which the gals succeeded
while the guys kinda sux at it, hahaha!
and finally, some spastic shots of the night...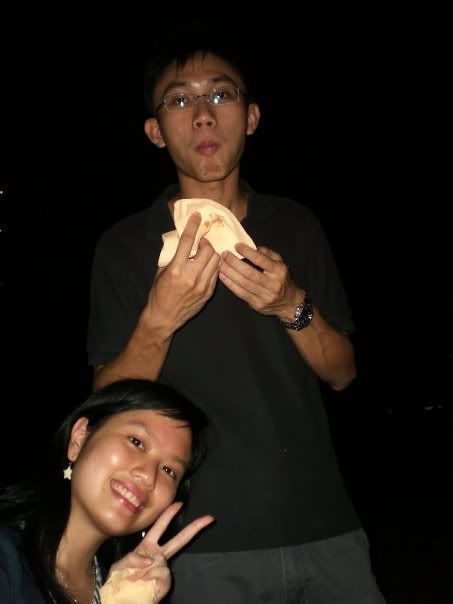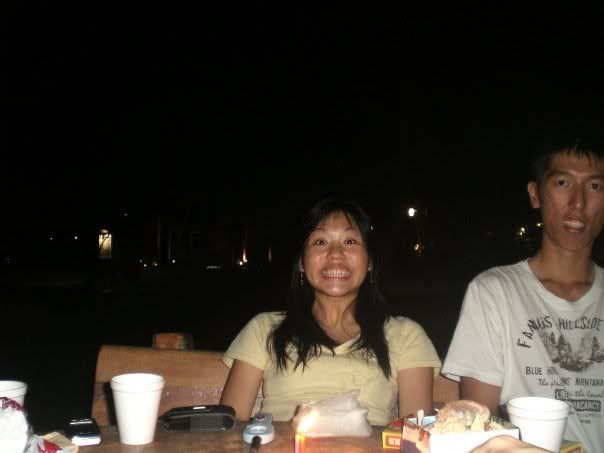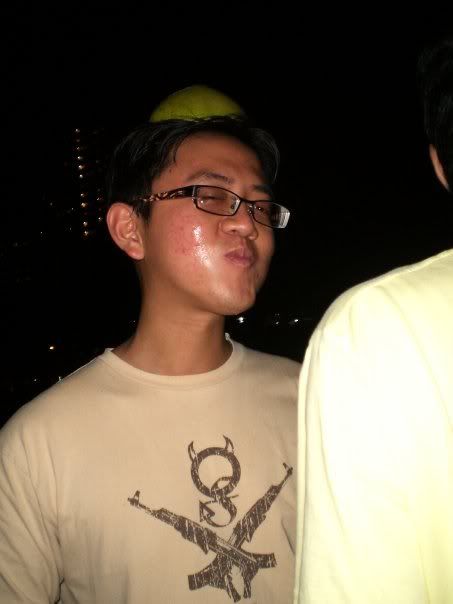 HAHAHA! MOST CLASSIC ONE!
grassy is damn funny la!
he never eat pomelo before then he just wanted to put into his mouth
jj's laughter echoed throughout the garden la! =P
hahahaha!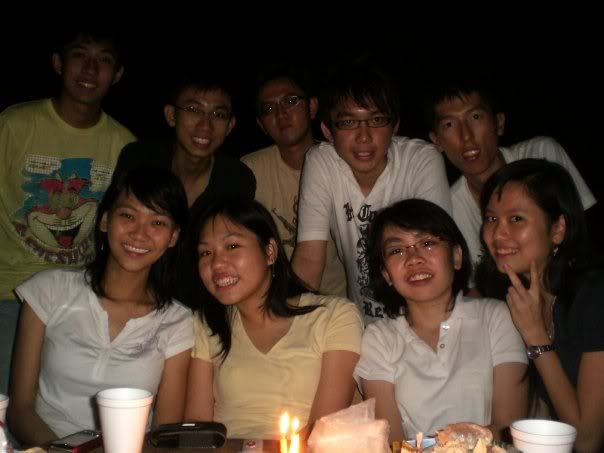 yayness! :) xiaoting and fabia went home already though!
haha after getting home, i was being quite wuliao
so i decided to do a mindmap of all 11 of us who came!
u know, technically, it's even more complicated than that
but if i put every single little link in hor, it'll be super complicated la!
and we had a 3 year age gap there lor!
1986 (oldies)
1) gh
2) grassy
3) tengteng
1987 (almost oldie)
1) Rk
1988 (perfect age)
1) tracy
2) jiejun
3) xiaofeng
4) zh
1989 (youngsters)
1) qiuxuan
2) xiaoting
3) fabia
okay, for even more weird/detailed links...
- qiuxuan is also from nus biz, but 1 year younger
- tengteng is also in ntu, same as jj
- tengteng and grassy technically should know jj's sis too
hmm, that should be it le
wah, imagine if elyn and sw were also in the mindmap!!
omgggggggggg! hahaha, many many linkages everywhere le! =P
haha, okay la, i dun wanna blog le
so tired, so many things to do
tml is like full mugger mode day