congrats to singapore table tennis for getting SILVER!
at least got some sorta fight la =S
the match was like 1hr 30mins like that, not so bad!
anyway, i watching badminton men final now
for once, i'm gonna say this...GO MALAYSIA!!!!!!!
BEAT LIN DAN!!!
but it is currently like 7 - 1 to china :(
JIA YOU JIA YOU!!!!!!!!!!!!!!!!!
okay, back to my blog entry, have been going out these few days
thurs went kbox mah (see previous entry)
friday went to meet vj gals after lessons!
stupid lessons la, because of it i can't watch the epic table tennis semis!
which was like 3hr 40mins long!
but i received live updates from zh la
which caused my phone to vibrate nonstop throughout biz comm lesson
met fj and db first at far east plaza
was walking around, then pass by this hair extension place
saw it previously before, and it's ALWAYS full house eh!
1 clip on for $1
1 weave on for $1.50
so db decided to put in a few strands!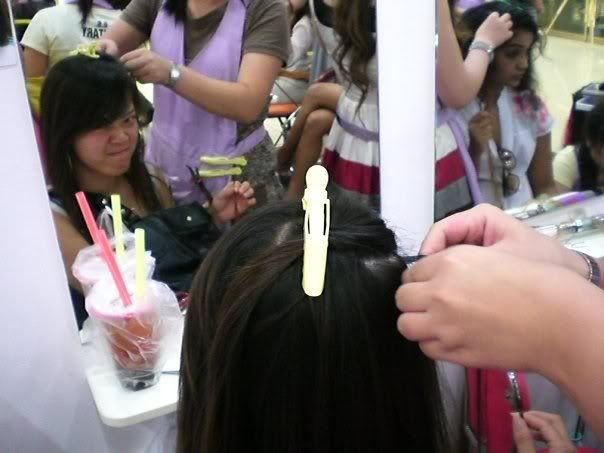 it's nicce lor
i feel tempted to go for it too!
but after i straighten my hair la
i was always for curling hair de
i think curls are nice! like how those koreans do them!
but eh, aside from someone not letting me curl my hair........
straight hair will also make my hair less fritzy la
and it's like getting out of hand these days
after that, peiwen and justina joined us
we went to this korean restaurant (forgot what name) at FEP to eat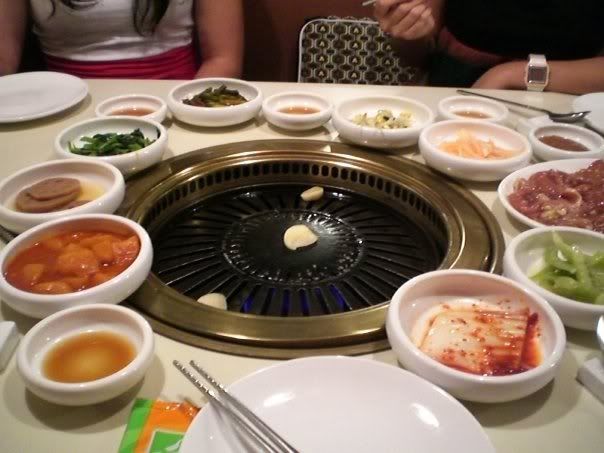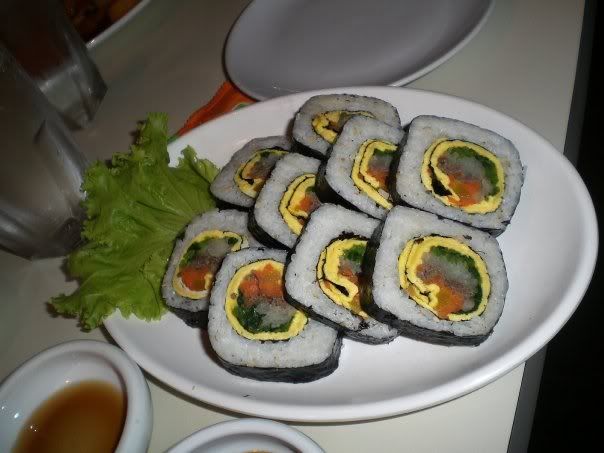 ate bimbap haha
which i din know had beef in it....-__-"
but it was okay la, there was no smell/taste of beef
so it's okay lor, and i stuffed alot of rice when eating it too
anyway, the meal was quite ex eh!!!
some seafood fried rice was like $16 la!! like WTH!
heart attack man...
went to macs after that so that pw could do her swap mods thing
however, the wifi there was totally not co-operative can!!
picture abit too dark
and i was lazy to crop it, haha
more pictures are on my photoblog...
then we decided to leave le la
but we went to paragon there and took some pics!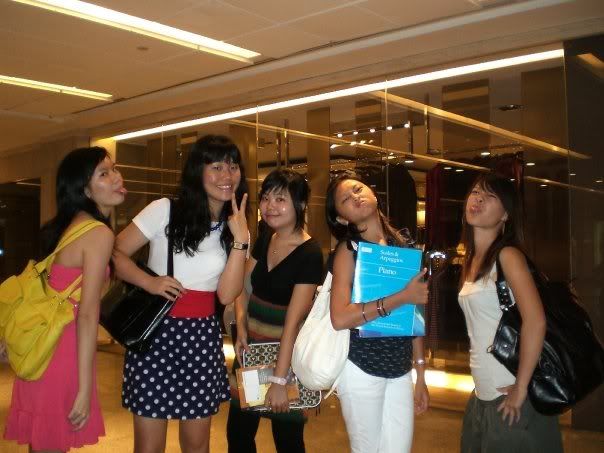 haha! should have camwhored more though! :D
there quite a nice place to take photo
moreover it was quite deserted at that time le
else pple will stare at us using self-timer la! =P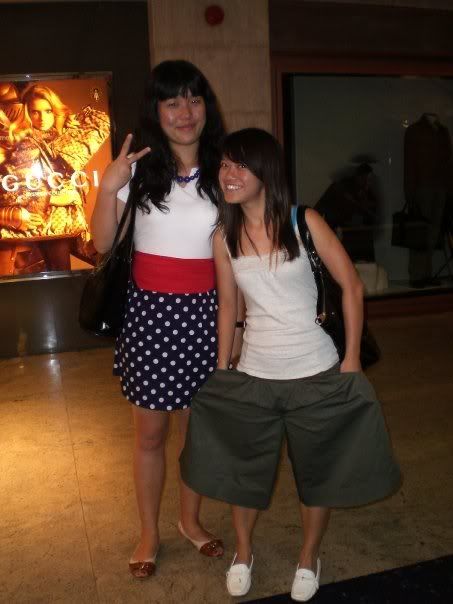 haha, db funny pants which looks like a skirt!
i like fj's dress too! despite the polka dots, cos i just dun like dots leh
i dunno why!
but my face is full of dots la :(
on saturday, took lunch at home first before going out for mfps outing!
good thing the rain stopped! i hate taking umbrella out la!
went to cashstudio ktv at ming's arcade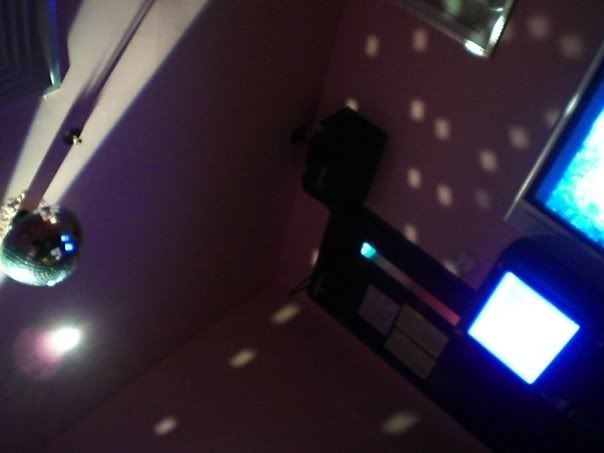 less pple than i expected eh!
din know that wj, zs and mj couldn't make it la!
haiz...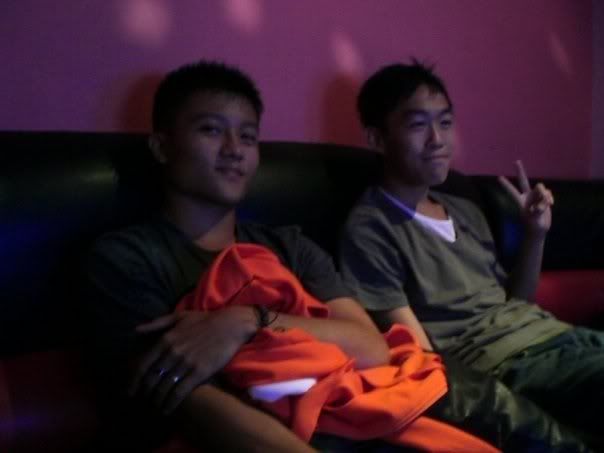 penguin left early because he had to go for jc bbq
fy and sw came later
anyway, i decided that cashstudio is EXPENSIVE!
i also dunno how come add up till so much eh!
maybe i should have checked the bill =P
because right, ended up around $16 each for 5 pple leh!
wthhhhhhhhhhhhhhhh! teoheng is the cheapest man!
it is just super far away la :( li\ke in katong!
but it's CHEAP CAN!
after that, we went to hardrockcafe for dinnner!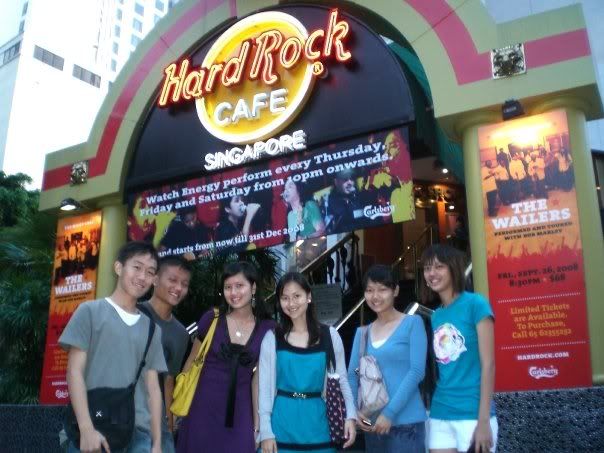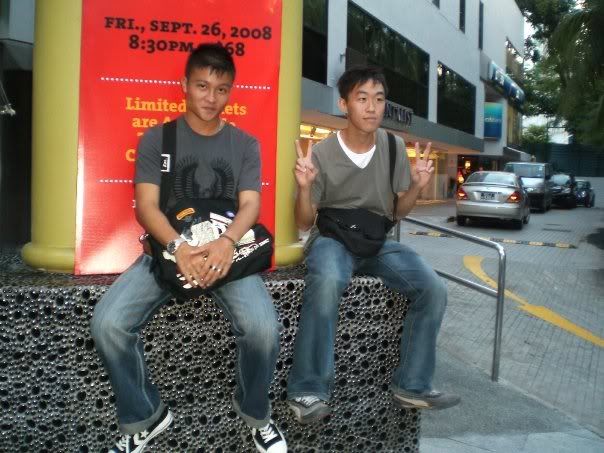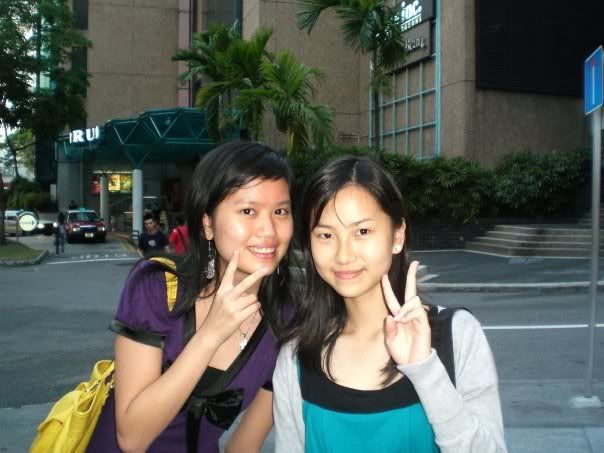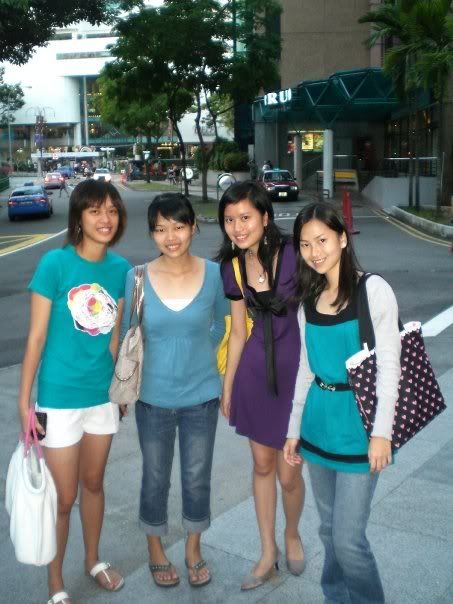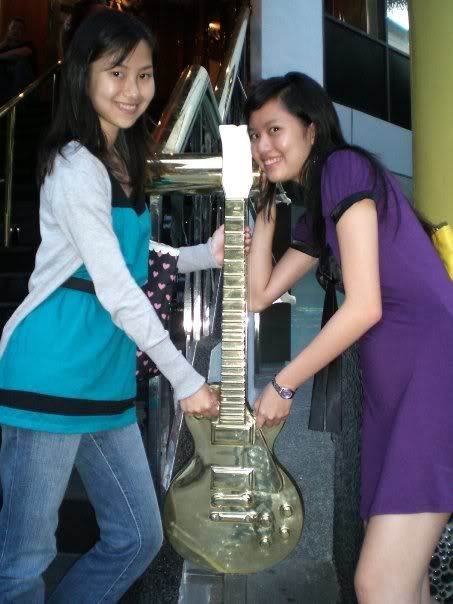 the early people!
subsequently, mj came together with her bf
and belinda and yx also arrived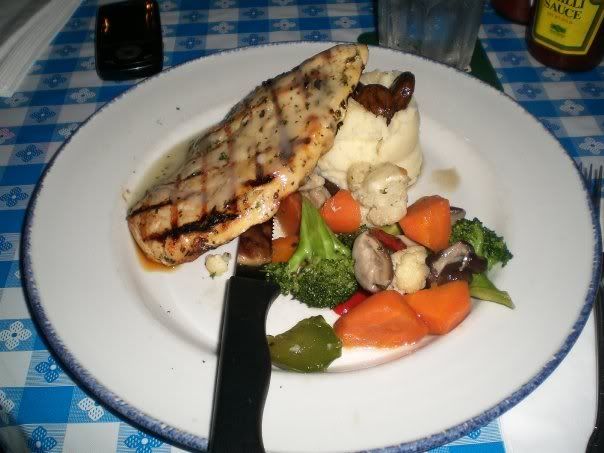 my dinner
sw's dinner
dinner was freaking ex and not say v nice can...
BROKE LA!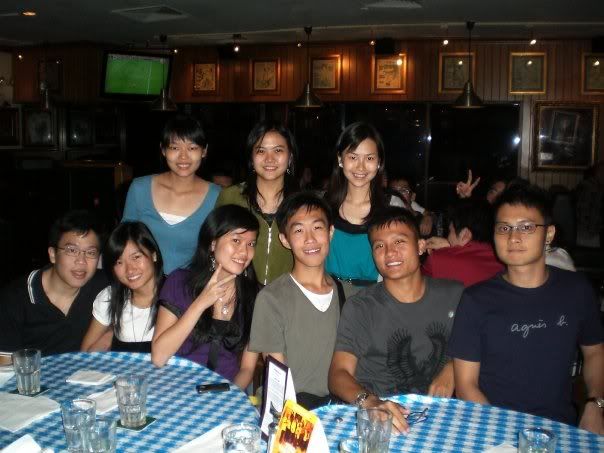 us! :)
potato mel left early because she went to crash jam&hop!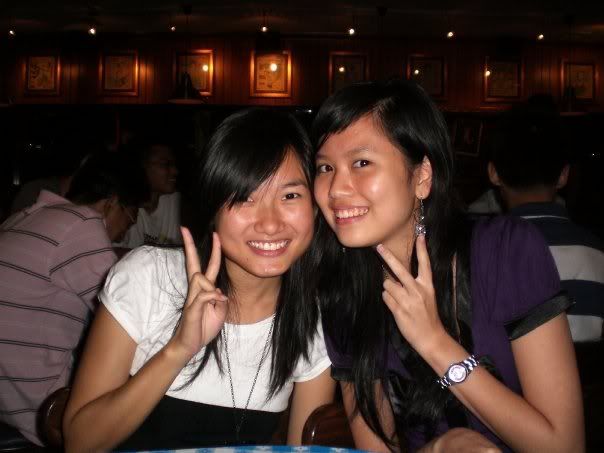 mj...haven seen her in a long loong while
quite miss her actually, but din get to talk much with her
dinner was quite...hmm, haha, quite funny actually
especially at the ends eh! =S
oh well...
after that, me, sw belinda, gj, kiat, yx headed for starbucks at wheelock
because hardrockcafe is so freaking noisy
that we had to SHOUT across the tables la!
defintely not a good place to meet up for a chat eh!
we met wj (aka JON SEOW, hahahaha!) and keith (haven seen him in awhile) at starbucks
and we just randomly chatted lor, haha
i think i must have changed since p.sch or smthg
or perhaps i just open up more in front of them
like when i told belinda that i v low profile in sec sch, jc, and in nus
and pretty quiet in nus, she say she dun believe leh! =S
but really la =S
but i think in p.sch i was also pretty quiet eh
just that, well, i was always pretty involved in the crowd i guess
and like now, i can just talk to anyone of them lor, feel comfortable around them
but not to say that we're close la
cos i mean they do not know entirely about what's going in my life mah
except for zh la, haha, he knows everything
and also rk and sw abit too
it's just feeling comfortable and included
like i'm sure they'll definitely not forget me at all :)
yup, after that, yx sent me, belinda, sw home
that's nice of him :) i mean, we haven met up much
and he offered to send us back
wj also offered la, but since yx send us, then the other guys went to watch soccer lor
quite happy these days :)
we should meet up more often!
and as i'm typing this, LEE CHONG WEI HAS LOST!
totally SLAUGHTERED by lin dan!
wad happened to him man! totally OUTCLASSED by lin dan la! :(