today went to ecp to cycle!
actually was just me and gh de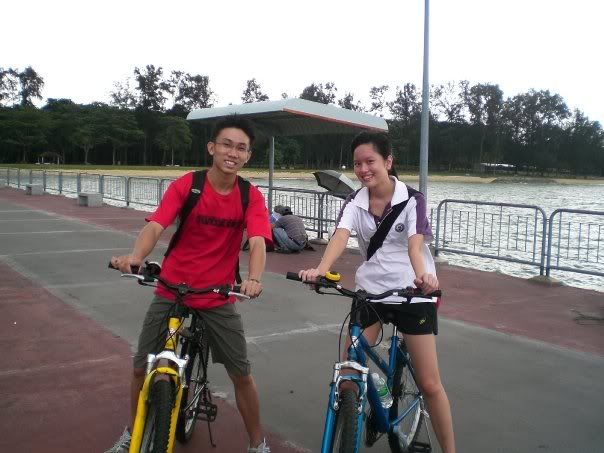 but! while walking to the rental shop,
we met ailing, estelle, yongrui! so we went cycling together!!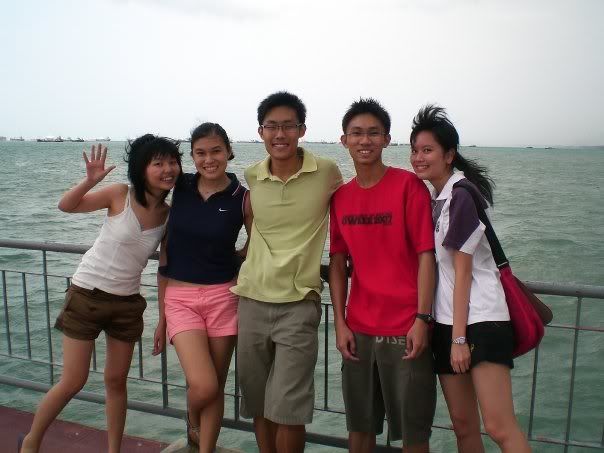 cycled all the way to bedok jetty!
which was not as far as i expected actually =S
and there were like dark dark clouds there
but it din rain! except for a few drops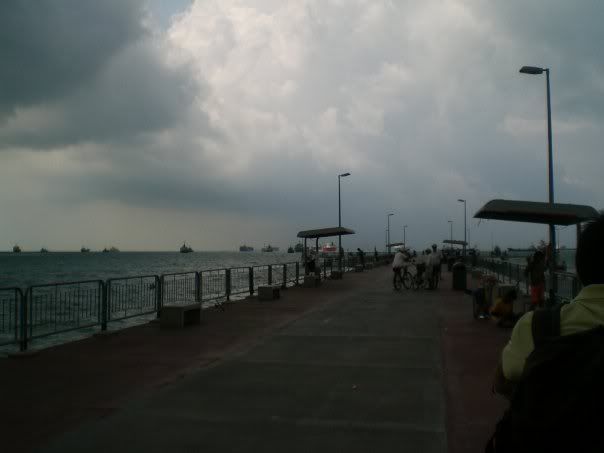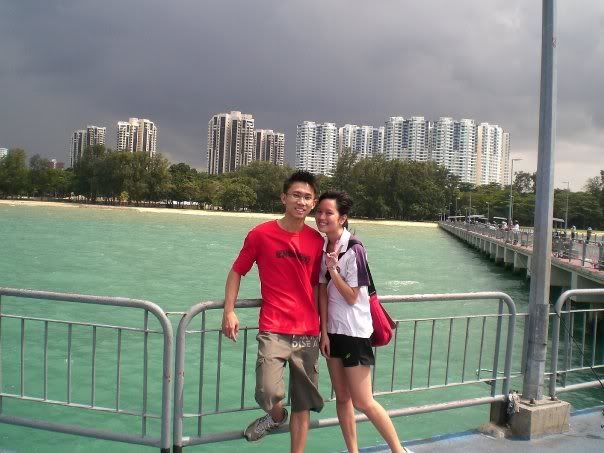 yup, it was like super windy and nice actually! =D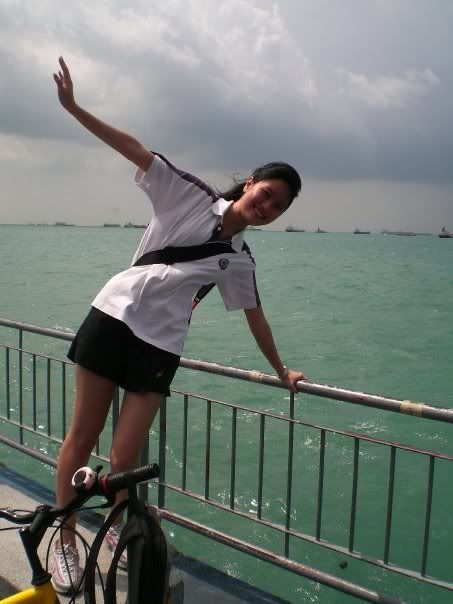 cycled for like 2 hrs, for $6, comes with one free bottled water
my legs are like tau hu can! super tired la!
and my ass hurts like mad
i think the bike should have been abit bigger
like wheel bigger, seat higher that type u know
after that, walked to marine terrace bus stop
and took 197 to bugis, which took SUPER long
because we just missed 48
the 197 was totally snailing, and it was really really very slow!!!
met shiling at minds cafe purvis st too
had lunch and games there
actually the food is not bad eh
esp the fish & shrooms pasta!!
had alot of fun! i have been wanting to go minds cafe for a long time!!
i like it there lor! last time always go leh!
now seldom le :( damn sad la :(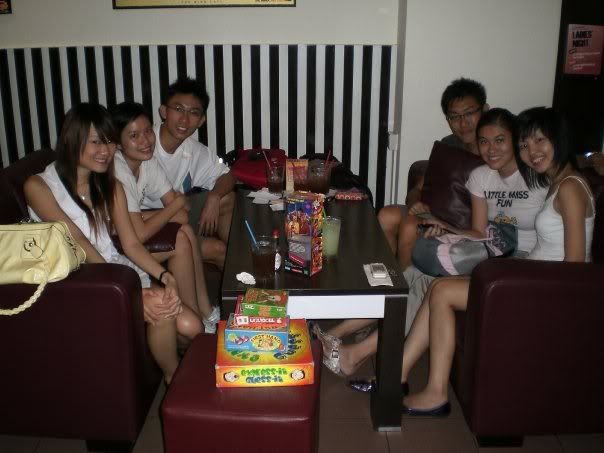 yayyy! i wanna go minds cafe again!!!