yesterday was the olympic opening ceremony!
my mum bought back crabs for dinner
1 sri lankan salted egg crab (ex one)
3 chilli crab (tiny cheap ones)
wah, eat until shuang la! esp the sri lankan one!
there's really a big difference in quality lor!
cos i eat the ex one first then eat the cheap one =S
anyway, the beijing olympics ceremony was like WOW!
i think no other olympic ceremony can beat them la!
yuan lai u need a movie director to direct such events, then got difference
it was AMAZING LA!
as rk said, he's proud to be a chinese
some pictures taken from the official olympic website:
i dunno how they did this eh!
lighting effects meh?
the whole thing just raised up la!
it was spectacular!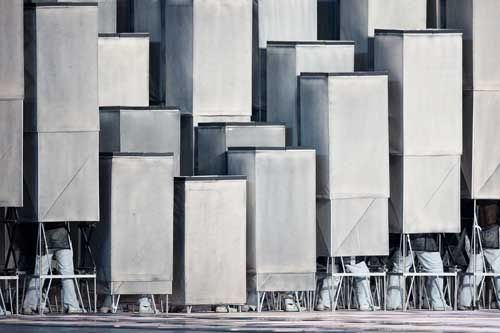 this was quite nice too, couldn't find a top down version from the official website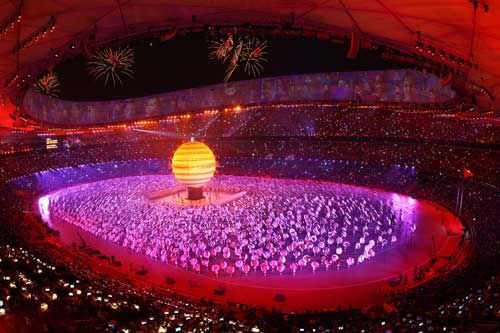 nice bird nest stadium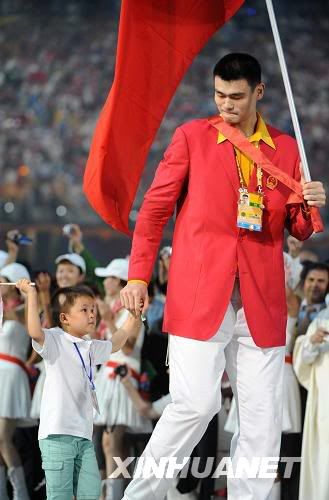 ooh, small boy was quite cute! like giant and the dwarf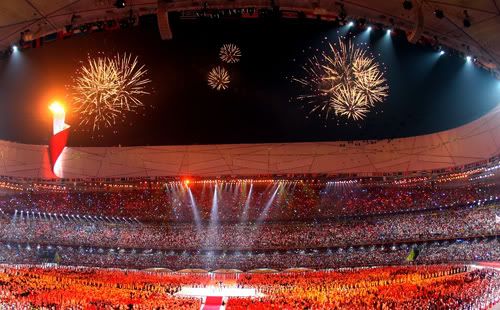 i like it that they never anyhow whack the fireworks
it's like, it pops at the right time, and right amount
not excessively!
i like the footprints fireworks marching into the stadium!
that was super classic la!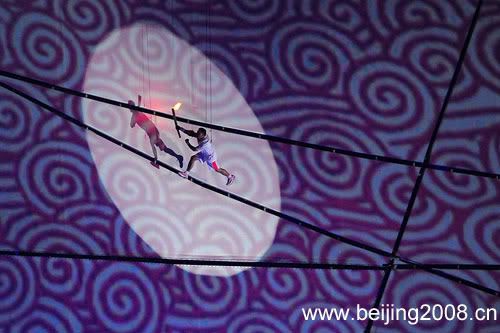 THIS WAS FANTASTIC LA!
the only mishap was when the guy ran faster than the scroll unfolded
then subsequently he kinda ran too slow
but, wah...AMAZING!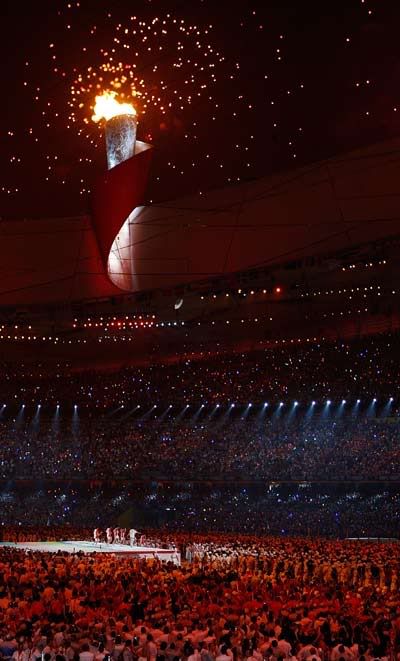 such a unique olympic torch la!
like wow!
london 2012 will never beat this man!
then today morning, we went to southern ridges to walk
we took train to harbourfront and started from there
surprisingly, as we were climbing up mount faber park,
we met my ah ma and xiaogu family who were walking down!
it was a C&C family event, everyone go there and walk
from kent ridge park all the way to harbourfront
quite alot of pple lor! successful family event la!
and my ah ma quite pro eh!!
quite alot of pple walking there, so healthy la!
we din walk all the way to kent ridge, stopped at alexandra arch
cos we started off late la, then it's like 12+ le
super duper hot la!
and from alexandra there got direct bus back to harbourfront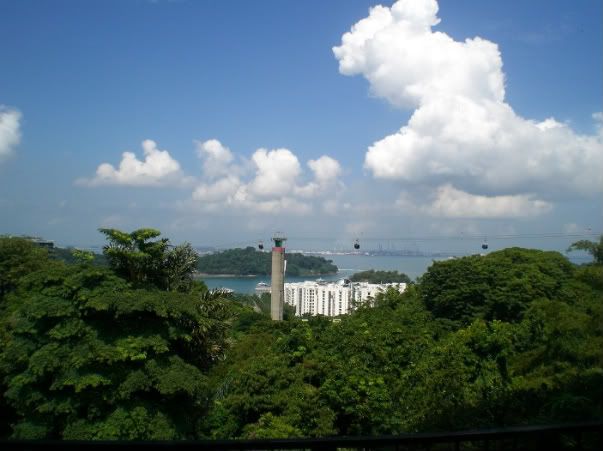 super hot weather!
after my mummy took this shot, i kept complaining
what a sucky shot it was.... i mean, where's the scenery!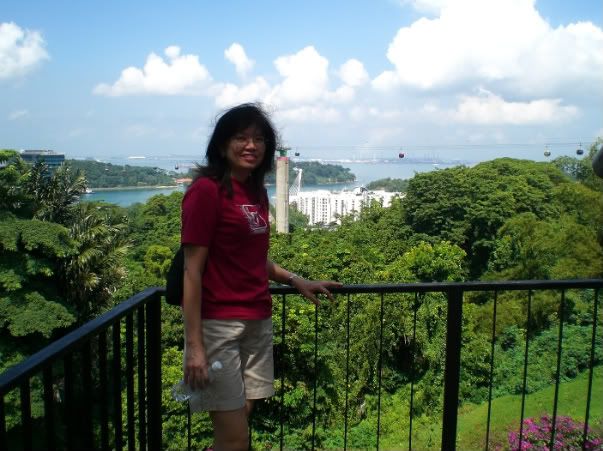 this is so much better can!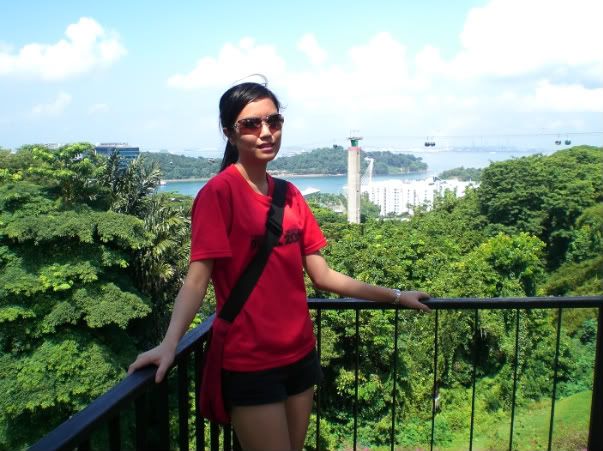 it was super hot, i was sweating like mad!
we walked past the jewel box
alot of pple were resting there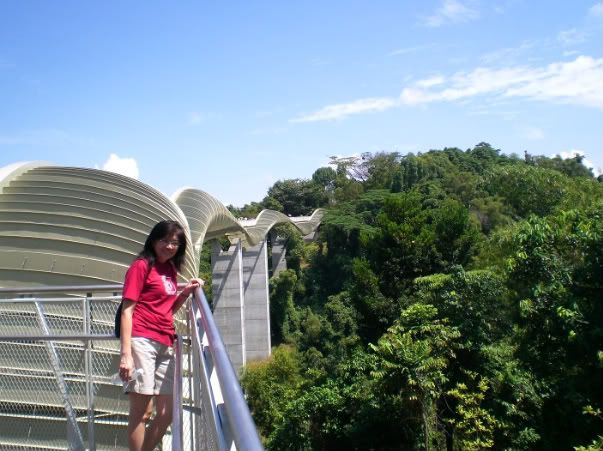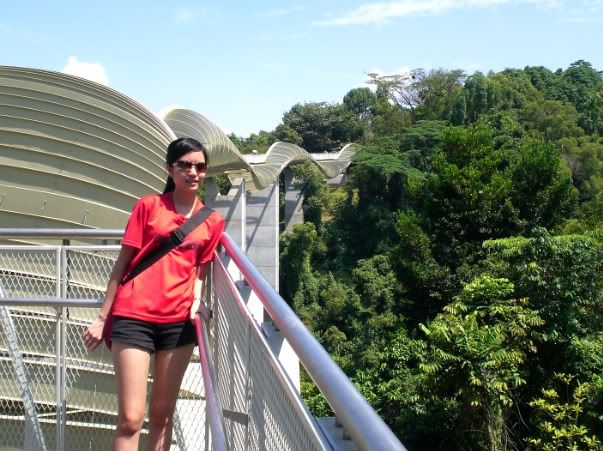 henderson wave!
it's quite nice! and quite high =S
yup, then we went to vivo kopitiam to eat
walked around tangs, saw this nice 89bucks bag
it's super unique, has some blings, some hearts, wah, I LIKE LA!
but mummy dun lemme buy :(
haiz.......
then headed back to toapayoh cos car park there
went to ntuc and when we walk back to the car, i totally ko
cos last night i slept at like 3am =S
then evening was ndp parade
in which i................fell asleep while watching
it was quite boring as compared to beijing opening ceremony la!
yeah, even the fireworks also sian
and i was super duper tired...
i'm waiting for Today in Beijing to start!