my photo uploading limit for blogger is approaching!
hence i've been finding an alternative softwear to upload photos
actually i got alot of accts la
like photobucket, multiply, erm, and dunno what, cant rmb
dun really like photobucket cos it's kinda messy
so i went to explore
found out that blogger is powered by picasa hence i can't use that
ended up signing up for Flickr account
i quite like it, it's quite easy to use
except:
1) not easy to transfer to my blog, no direct link ( i think )
2) i need to make photos public to transfer over
(and i dun want that cos i want to use Flickr as a
photo acct for my family when i'm over at SEP)
well, so anyway, i'm still using photobucket in the end, haha
anyway, on tuesday, i was in need of some relaxing session
was thinking whether should go for some facial
or sit at starbucks and chill out with a book
but problem was i din have a book
well, end up, went to sentosa with gh to relax
on the sentosa express!
haha, quite dumb to go sentosa at night hor
waste entry fee! cos like not fully utilised =P
stopped at beach station
contemplated whether to watch songs of the sea again
and decided that got no money la :(
pathetic internship pay :(
so we ended up at siloso beach
spying on the songs of the sea fireworks from far, haha
left sentosa after awhile
tired, next day still got work! :(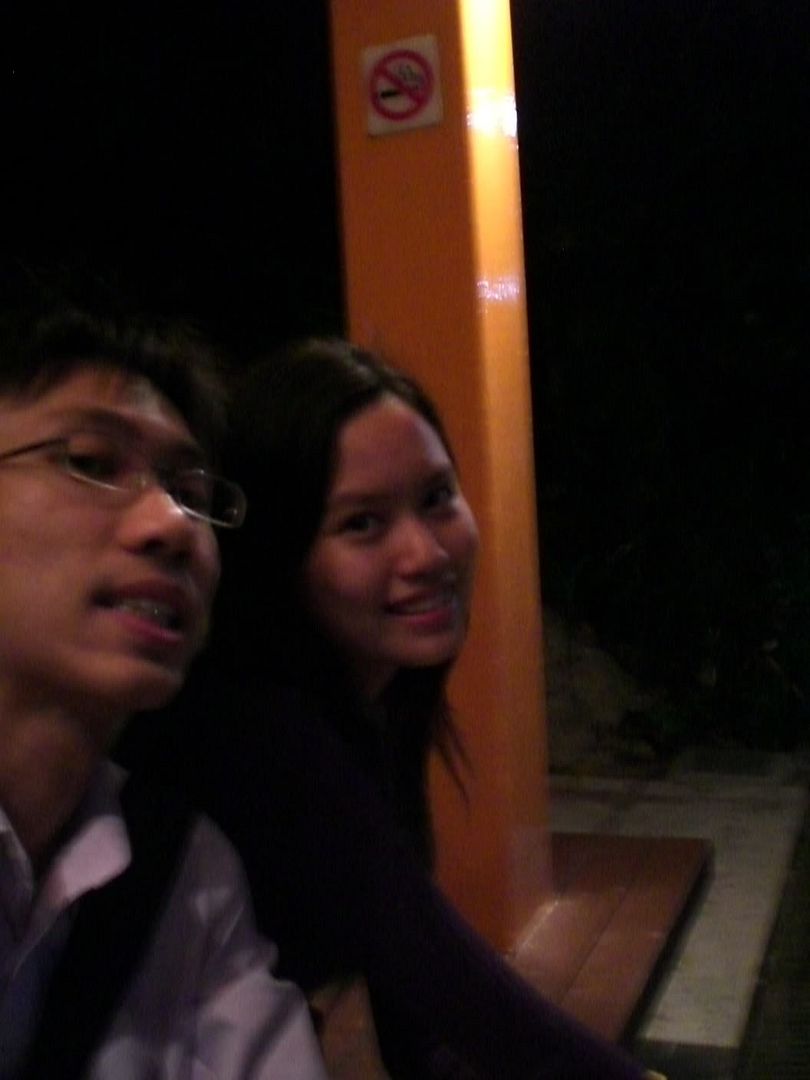 waited for awhile for the bus tram back to beach station
haha, it felt like a friday la!
totally lazy to go work!!!
but it was a relaxing night out :)
the weekends are coming!
2 more weeks of internship to go!!! =D