Legal Legacy tour
on Monday, we went for the legal legacy tour at Supreme Court
we met at the new supreme court, but we could only view the exhibits at the lobby
and there were so many lawyers coming in, looking so professional!
it's all my mum's fault la =P
she from young tell me cannot be Doctor, Lawyer, Accountant, Engineer
wah lau, that doesn't leave me wif much options leh!
and those are like high paying jobs can....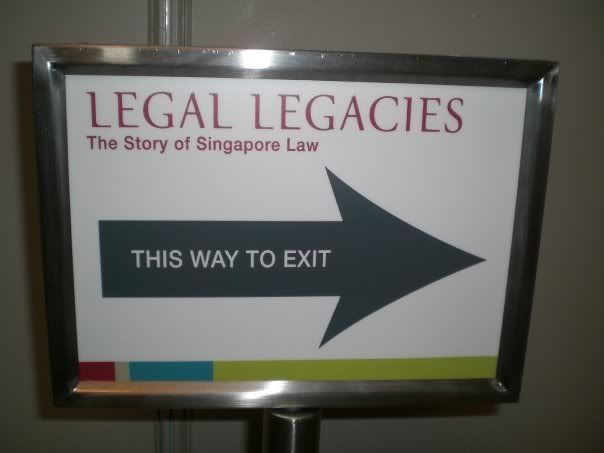 there were about 40+ people in the group
quite big for a group on a Monday morning
and it's a free tour!
we mainly visited the old supreme court, which is obviously not in use
but it's still preserved as national heritage
however they are gonna convert it into an art gallery le
so, well, it'll be the first and last time that we get to see the supreme court!
the tour was well organised, with different tour guides at each stages
and they also injected some humour into it!
so, it was really quite a pleasant tour, liked it alot!
the one in green was our main tour guide
the other guy is the guide for the CJ chambers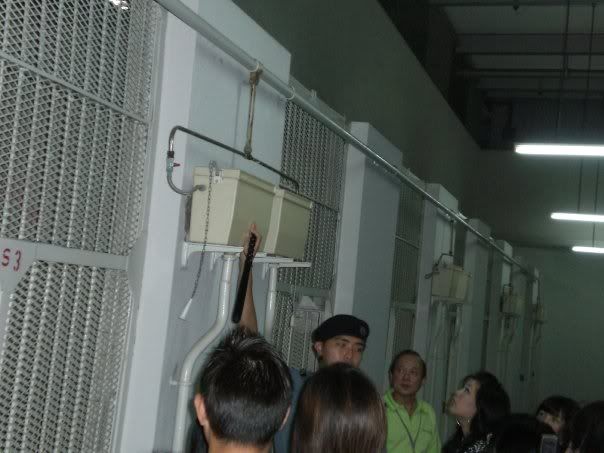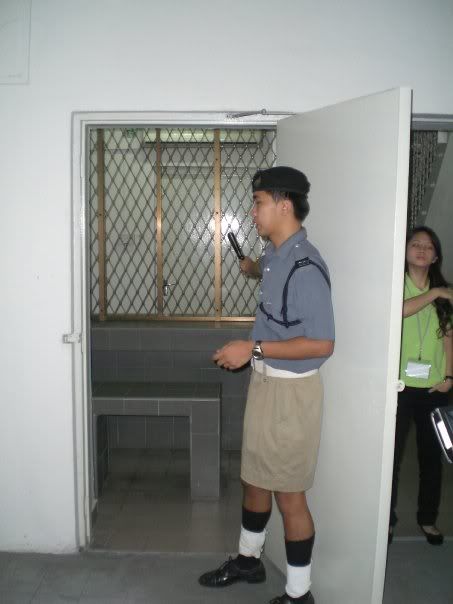 this guide was the funniest!
haha, he treated us like prisoners, and brought us to our cells
with explanations along the way
another tour guide for the Court of Appeals
she attempted to tell a ghost story
but, it din sound scary lehhhhhh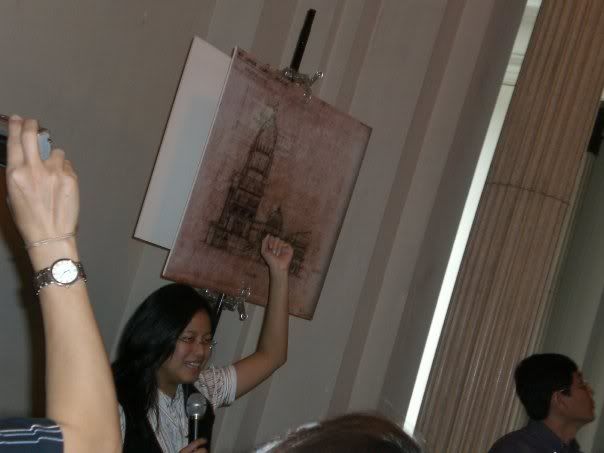 the last guide, who explained to us the architecture of the building
the tour was quite fascinating, learnt quite alot of new things
for example:
Q: what food do most prisoners opt for as their last meal, before they are hanged?
A: KFC
other fascinating things were like this flooring:
Q: what material is the floor of the supreme court made of?
A: RUBBER!
wahhh! amazing la! thought it was granite or concrete or somthing!
yuan lai rubber can also become so hard!
another fascinating thing was of this structure
very prominent on the supreme court building, i forgot what it's called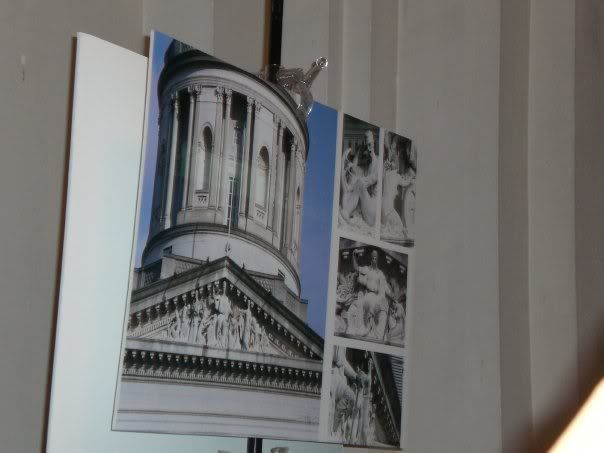 yup, the guide explained every part of it to us
it was like, wow... yuan lai a structure like this got quite alot of meaning eh!
couldn't really get a good picture of the structure
but i quite like this picture =P
took alot of pictures along the way
just like all the other people, haha
couldnt take picture in the new supreme court building
in fact, we had to surrender our cameras
but once we reached the old building, wah, everyone snapped pics of EVERYTHING la!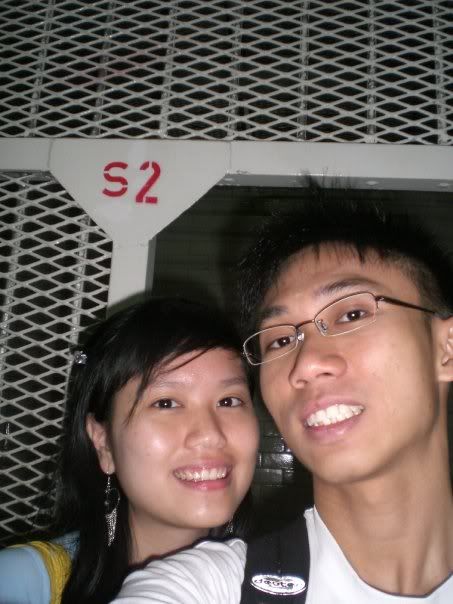 us outside our prison cell
oh yeah, if u notice, my hair.........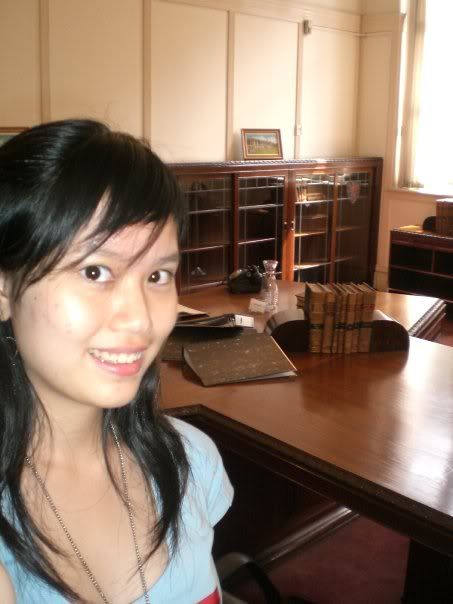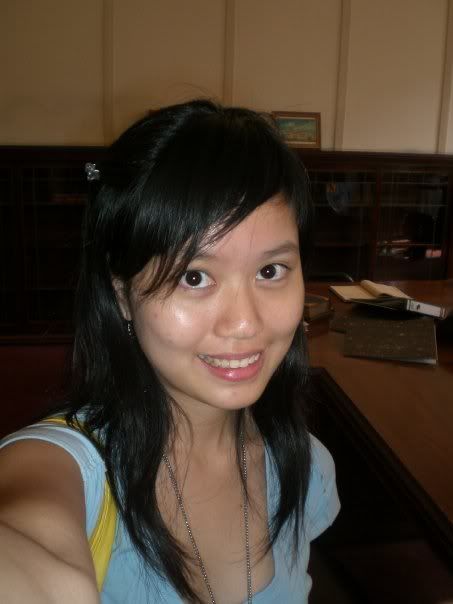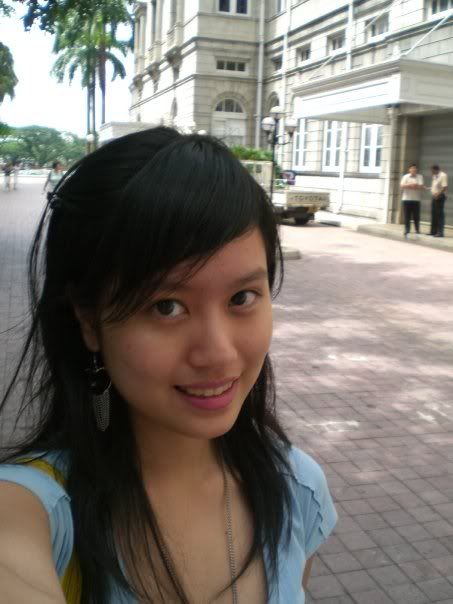 went to the hairdresser on sunday
then the hairdresser say change fringe abit, so i okay lor
then still have to put some chemical to change parting (more ex can!)
initially it was fine leh
but after she put the chemical, she cut SOMEMORE! idiotttttttt
then it became so short la!!
then i was so upset! :(
went home and edit my hair myself
i think i cut nicer can......
but nowadays must comb my hair properly
cannot anyhow just go out
else i'll look like this...
some long strands some short strands
long one is of course i cut one la
short one is the hairdresser........
yeah, u can see how short she cut it la!
wah lau, damn awful!!
but if combed properly...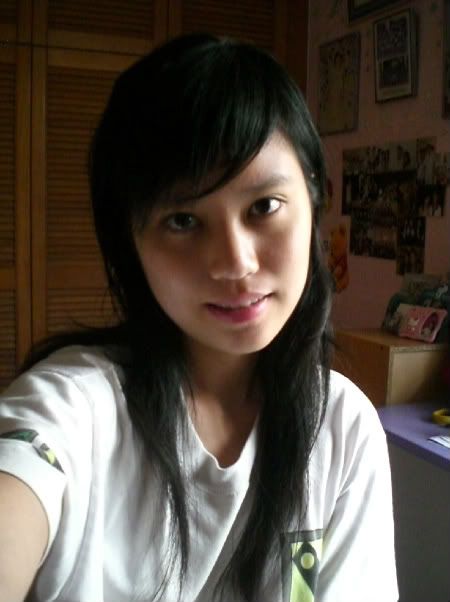 not so bad ritex! :)
think my eyes look bigger, so i like! =P
okay, i shall stop sidetracking
anyway, it was a wonderful tour :)
Singapore Garden Festival
went to the singapore garden festival on tuesday!
wah, got super alot of people la!!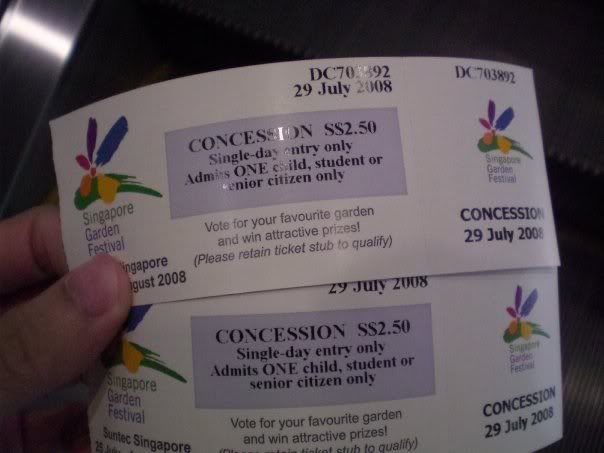 our entry fee was only $2.50, because we had student card and i kope my dad's safra card!
cheapcheapcheap!
hahaha, unlike people who had to pay 10bucks =P *cough*like ZH*cough*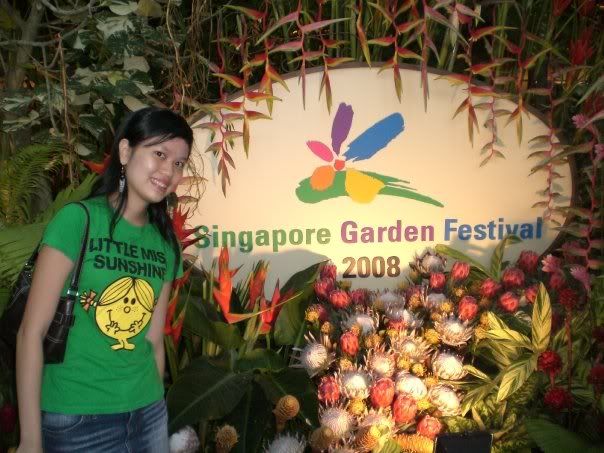 it occupied two levels
level 6 were mainly like fantasy gardens
level 4 was like the Singapore Orchid Show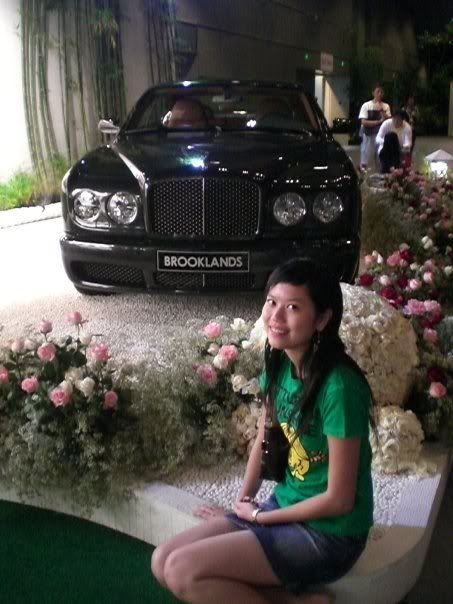 i've no idea why they put a car there la
like, hello, is it a FLOWER or GRASS to u?!
my camera was on low batt that day
but we still managed to take quite alot of pictures!
before it totally dieded and i had to use my handphone
haiz, i shall charge my camera everyday or something
i need a spare batt! i lost my previous one :(
all picures are on my photoblog by the way...
dun wanna post too many here
anyway, this is my favourite exhibit: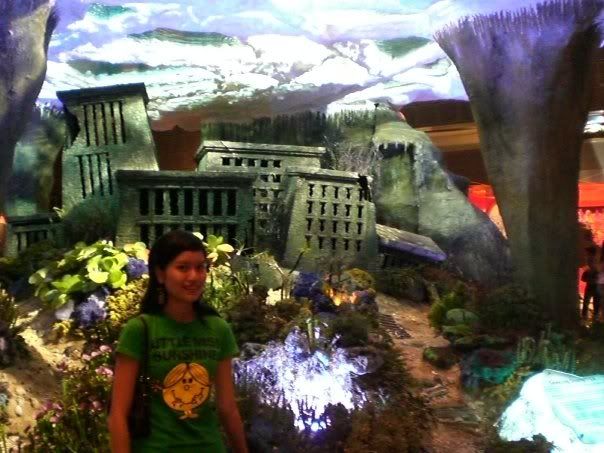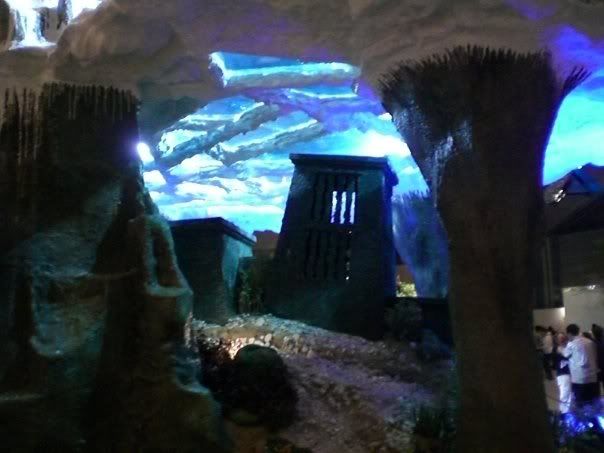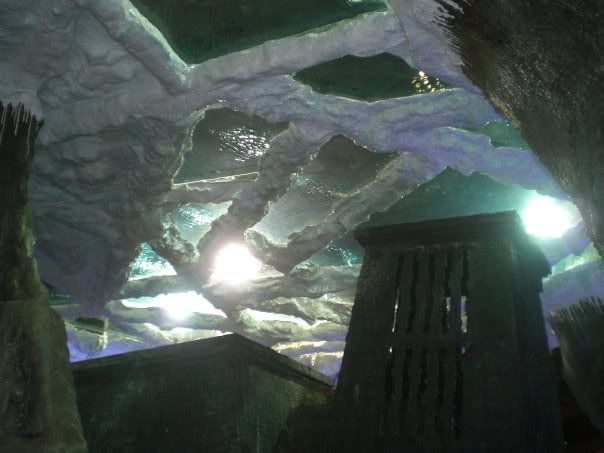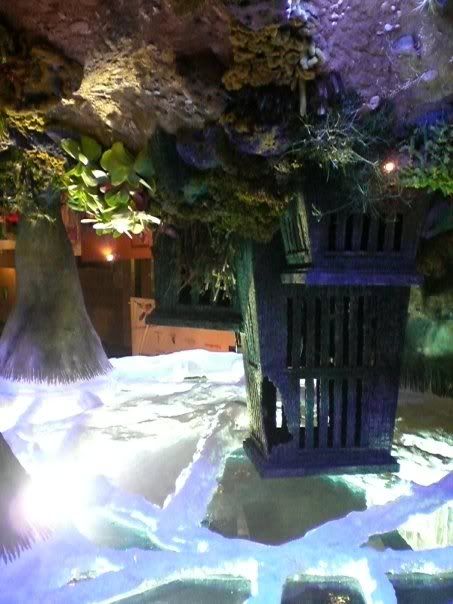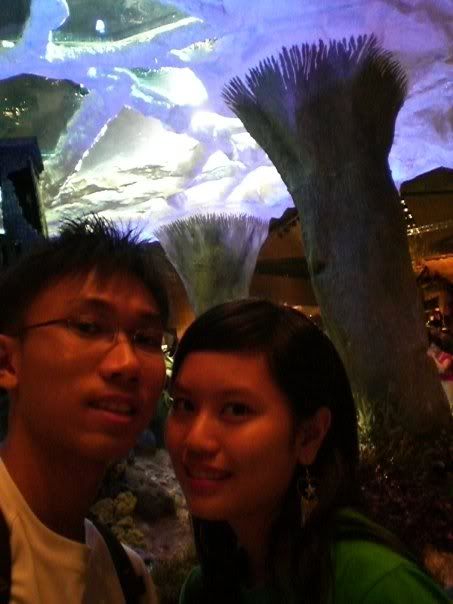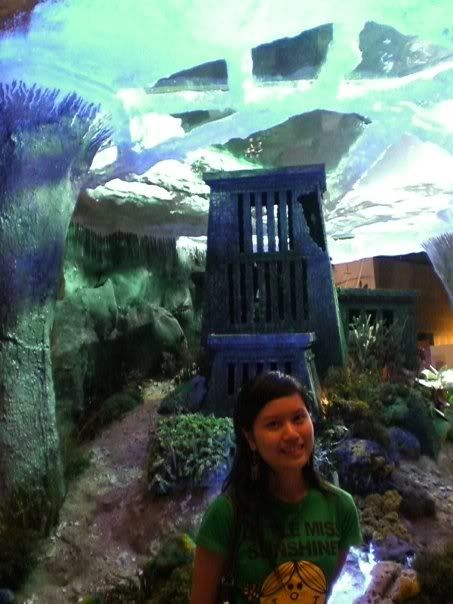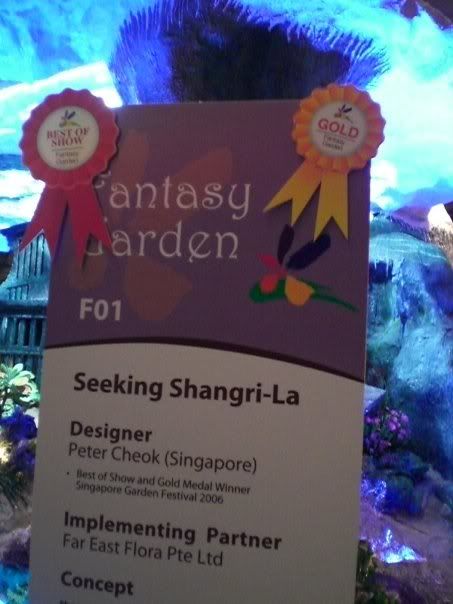 seeking shangri la
gold award, best show exhibit
done by a singaporean
it was like the centre of attraction
and there were bubbles coming out from it too
and this classical piece playing, no idea what is it though
some piano piece
it was so soothing! i also want that music!
it's like just stand there, look at it, listen to the music,
and it felt so calming!
there were other exhibits like this: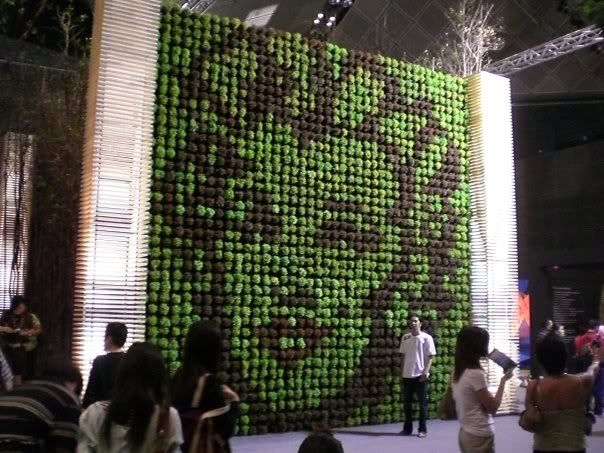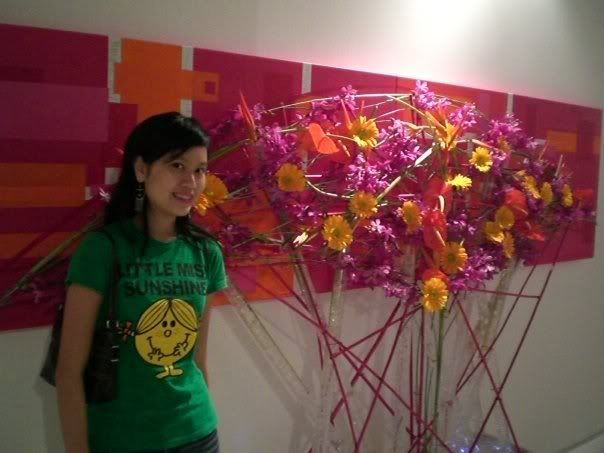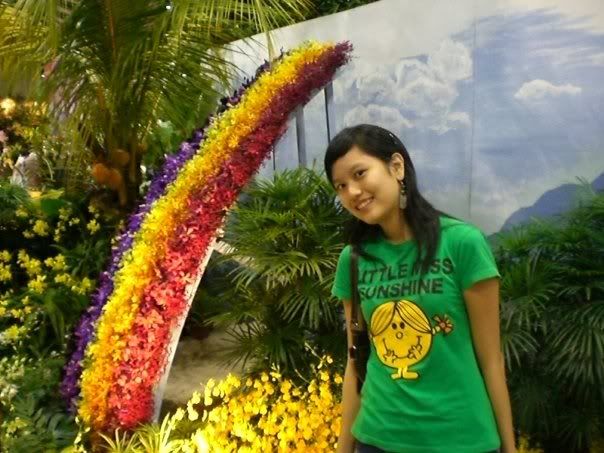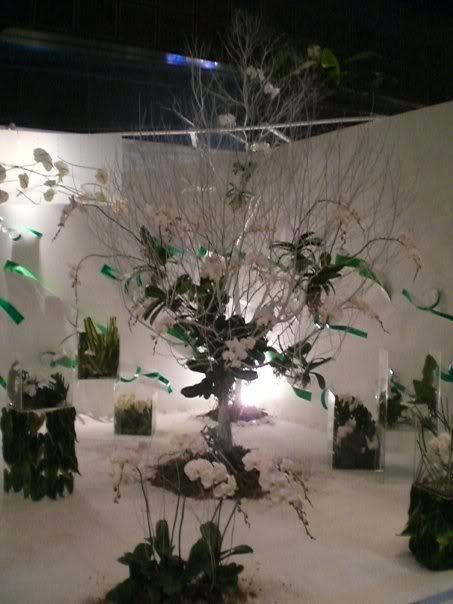 yup, many many more pics on my photoblog
and also, there were like school competitions
for kindergarten, primary, secondary, tertiary pupils
i dun believe that some of the kindergarten exhibits were done by the pupils themselves
nan dao singapore has some leonardo da vinci?
some of the exhibits by students: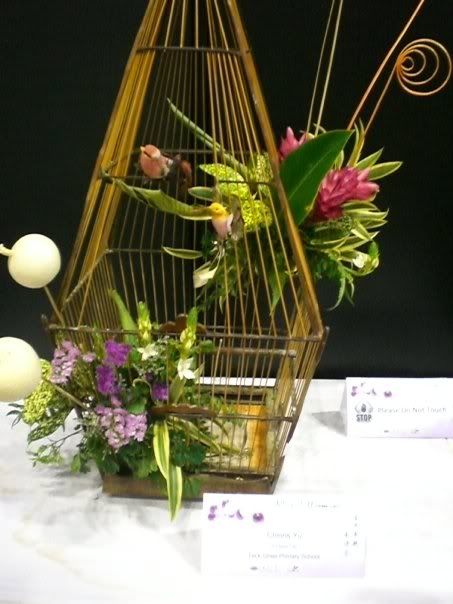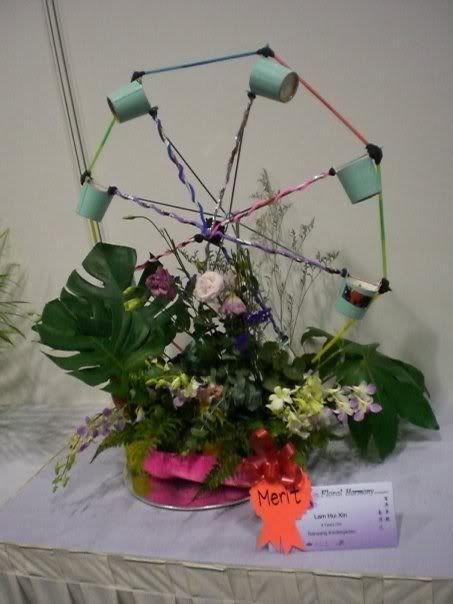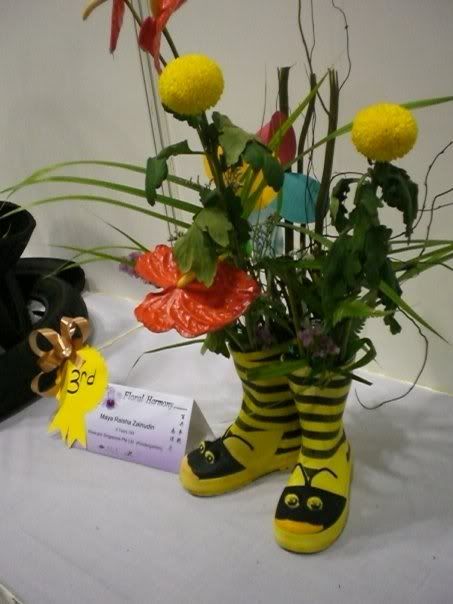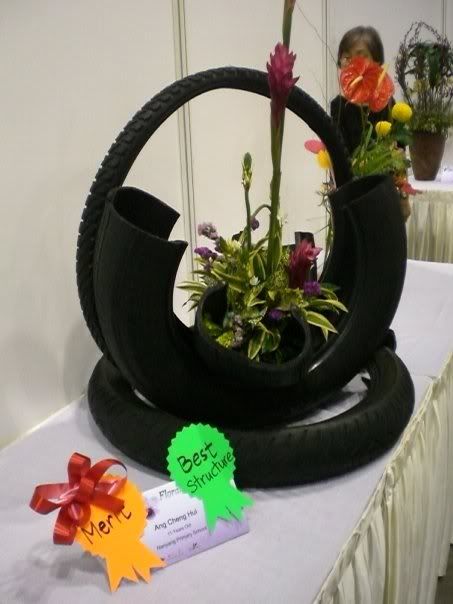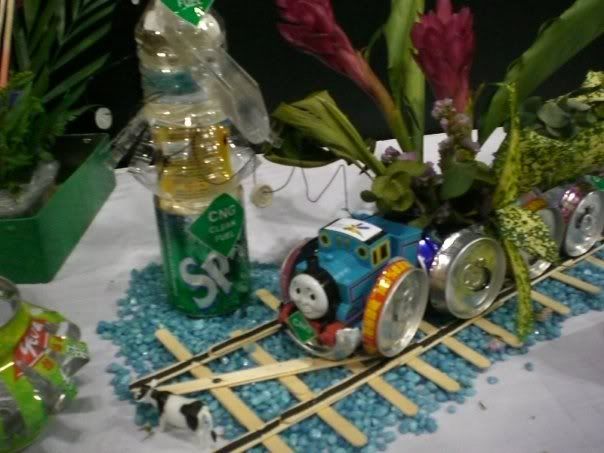 haha, i think next time, i'll also force my kids to take part in such stuff
for exposure, and to do something constructive
instead of watching like pokemon or something -__-"
my poor children =P
in between the singapore garden festival,
we went to have tea break at donut factory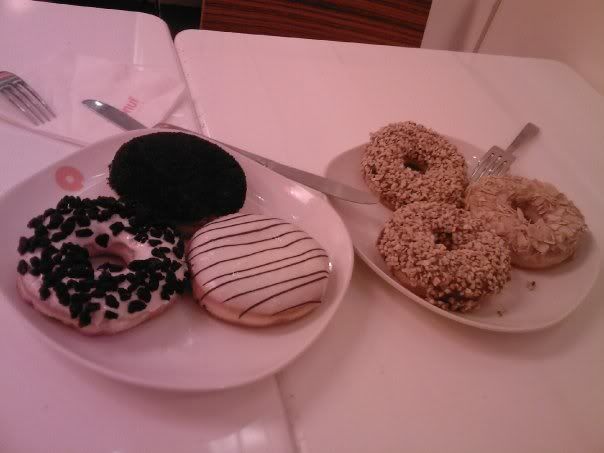 and we ordered 6 donuts...for 2 pple
wah lau, overdose la totally
gonna gain fats le!
sidenote:
i went for the cenosis free fat analysis thingie
they say i need to lose 1.3kg of fats
and gain like 12kg of muscles
plus drink lots more water, cos my water content super low
and exercise more, cos my metabolism rate super low
blahblahblah, in fact, they say until everything about me sux la :(
and wanted to promote me a student package
from $1440 become $380! for 30 treatments
quite tempting hor, hahaha
and they say they'll mainly target my tummy and thighs
oh well, if i was like some bloody rich qian jin xiao jie,
i confirm snap it up can =P
then again, if i was bloody rich,
perhaps i wun bother lookiing out for such offers =P
totally digressing here.....
anyway, we went back to the exhibition after donuts
and walk around somemore so as to let the donuts digest
then we headed to PS to eat sakae teppenyaki
i have been waiting quite long to eat it!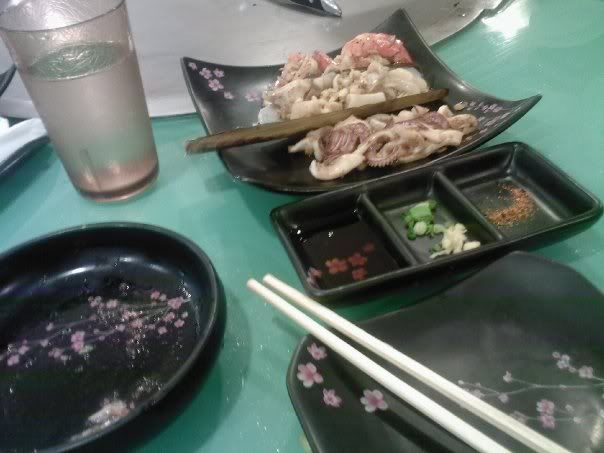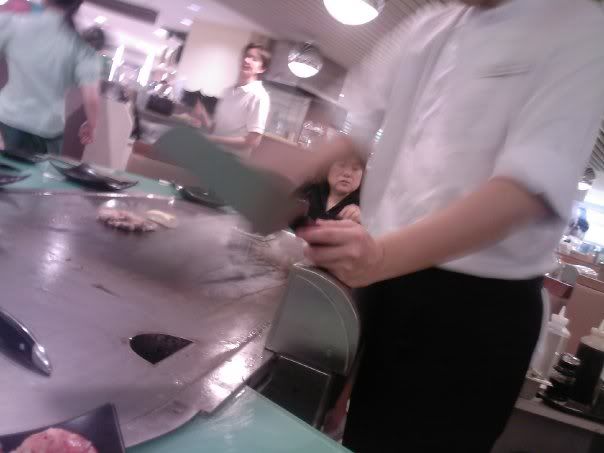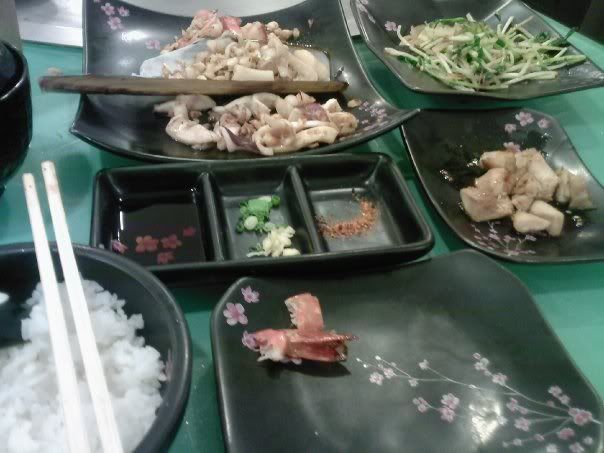 i took the seafood set
in which i dun eat the clams, dun eat the cuttlefish
haha, so not worth it hor
i was super disappointed in the teppenyaki anyway :(
i think the one i ate in china was WAY NICER! and way cheaper
the one in china only caused me S$7!
china one...they put super alot of butter, very sinful, but VERY NICE!
serving was like HUGE somemore!
singapore one...too much garlic
i dun really like to eat everything so garlic-y u know!
disappointed :(
i shall fly back to wuxi/shanghai someday to eat nice and cheap teppenyaki!!
okay la, shall end off le
going for lunch at Popeye at Singapore Flyer
and going to study for the FX challenge!