as u see,
i haven been blogging like recently
cos of
1) too busy doing work
(i'm not a closet mugger like someone)
2) busy editing pics
okay, must talk about one of the key highlights
i like laugh for quite long cos of this
cos i realli thought it was
damn stupid!!!
have u heard the story of
turandot
?
turandot is the name of a
*cough*
-stupid-
*cough*
girl who lived in a country called turan
den she has this thing against guys
cos she agrees that
guys sucks

(GAL POWER LEH!)
so she like to test all her suitors la
test them 3 questions
in which i forgot were wad le
i know quite wth de
den if they answer anything wrong
they'll be beheaded
sadistic anot?!
den this prince called
Caloff
wanted to try this test la
den in the midst of going to turan
he manage to reunite wif his father
and along wif his father,
was a
servant gal
who has always been wif him
(the main part of this entry
is not about Caloff nor turandot)
one day,
this servant gal was asked
why does she never ever leave caloff's father?
"cos i hope to see caloff again"
y did she wanna see him again?
"because caloff once smiled at me
and i was totally mesmerised"
HAHAHAHAHAHAHAHA!
DUMB BLONDE!!!!!!

i'm sure one SMILE is all it takes can!
dumb blonde!!!!!
can u imagine.....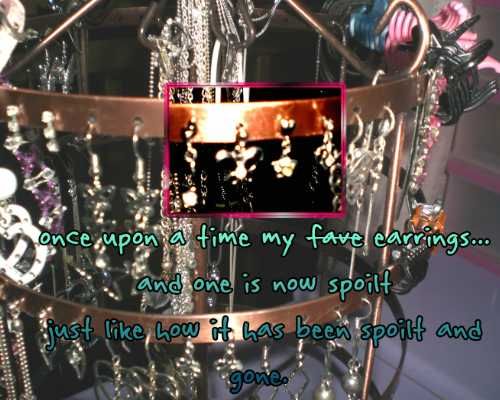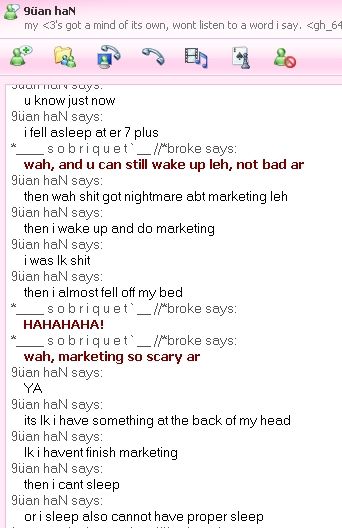 hahahahaha!
okay, this is like self-entertainment
dun puke lehz!!
okay, lemme tell u
THE STORY OF DURIANDOT
[short version]
once upon a time,
there lived a gal called duriandot
one day, to be married off,
she set 3 questions for all her suitors
and if answer wrong
all get beheaded
alone came prince carluff
who decided to try his luck at marrying her
along his journey to the castle
he reunited wif his long lost dad
there was this servant gal
always wif his dad
secretly, she has been admiring him...
because of his SMILE
and her heart was captured
by that smile
awwww
sounds sweet horx?
WRONG!
like i think why were gals
so stupid last time?
i think this is supposed to be romantic la
but wth?!
okay, i can't appreciate literature
haha
this is like totally self-entertainment
din get the effect i wanted
but..
i'll keep improving
exponentially =)

it's time to do work again =)